Hosting Sites To Rent Out A Room, Apartment or House
Jacques du Rand 2022-07-13
---
Whether you have a room free in your apartment or house or have just invested in a beautiful property you'd like to rent out when you're not using it, there are a few websites that can help you do just that. They are known as "hosting" platforms, a term made popular through Airbnb.
Some of these platforms will help you rent long-term, but most are best suited to short-term or holiday lets. We recommend you use a reputable real estate agent to help you with longer-term lets (over 6 months).
What Do People Want Most When Renting Or Booking A Holiday?
The number 1 thing most requested or looked for is WiFi. Having internet available at your listing is very important. If you don't have fibre or ADSL, there are other options to consider such as LTE. Don't be stingy though and charge people to use the internet. Having internet, it being good internet AND it being free is now considered a basic rental utility, like having bedding available on beds.
Although most platforms do have a checkbox to indicate whether you include or have access to the internet at your listing, go one step further and state what kind of internet it is. Is it great for a work from home environment, to browse just the basics (like Facebook and Whatsapp) or full home away from home experience with uninterrupted streaming. If you have a cap on your account be sure to state that well upfront. Most guests are not used to having an internet cap.
Internet Options
If you don't live at the property and don't want to pay for always-on fibre or ADSL at the premises on a monthly basis, LTE, Rain or another form of pay-as-you-go mobile internet might be a better option for you. The Pay-as-you-go options might work out more expensive than getting some sort of fixed internet, especially if you have to cater to many stays, so keep an eye on your costs and then decide what might be better for you in the long run.
With devices such as a mobile dongle you can top-up a certain amount in advance, and then provide a further bundle for each guest's stay. To ensure you are covered for those costs you can calculate and include it in the nightly rental fee.
The Rental or Hosting Platforms
With prices of petrol, electricity and the cost of living in general increasing, renting out your spare room or flatlet on a short-term basis is one of the best and easiest ways to earn some extra income and at times that are convenient to you.
If you're looking for an option of occasionally renting a room in your house, Airbnb and Booking.com are the only two options. If you have a standalone flatlet, flat or house that you wish to rent for holiday stays or weekends, there are a few more options to look at.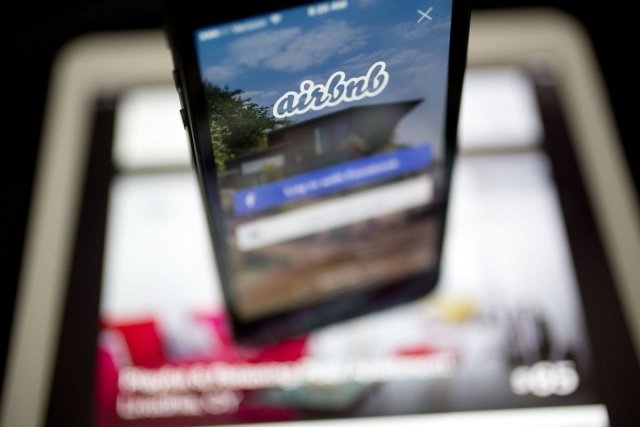 Airbnb.com
Aimed at: Airbnb is great if you want to list a room in a shared apartment or an independent stay as guests can choose what kind of listing they wish to stay in. This means that guests are fully prepared and understand what to expect on arrival.
Airbnb is an international website and both locals or international guests can book stays. This makes it a great platform for seasonal rentals too and larger exposure to a bigger audience.
Cost to list: Airbnb makes its money through charging both the guest and the host a fee for the service. The host (that's you) is charged 3% of any booking made on the platform, but you can make it up by adding in an additional cleaning fee on your booking, or working in the cost to make up for the fee. It is the lowest service fee considering the reach of this platform. The guest typically pays up to 14% booking fee, so Aibnb's total commission is around 17% on each booking.
Requirements: There are no requirements to list on the platform. Only to succeed. To be successful you need to have an appealing and accurate listing with great photos and a good price vs value offering.
Upside/Downside: The Upside to listing with Airbnb is that your money is protected and guests are vetted. The platform takes payment from guests in full upfront, and pays this to the host on their arrival. All people that book through Airbnb need to verify their identity on the platform. AND everyone is reviewed. Hosts and guests are reviewed by each other so usually people are on their best behaviour, and if not, you can decline their booking request if their reviews are negative. Airbnb also has their own Insurance offering called AirCover. This costs you nothing to have and all bookings qualify for AirCover. What this entitles you to is if a guest breaks something during their stay, you can claim the cost back from the Insurance team. There are some hoops to jump through, but if your claim is valid, it will get paid.
The Downside is that in order to succeed you need to hit 90% excellent review ratings consistently.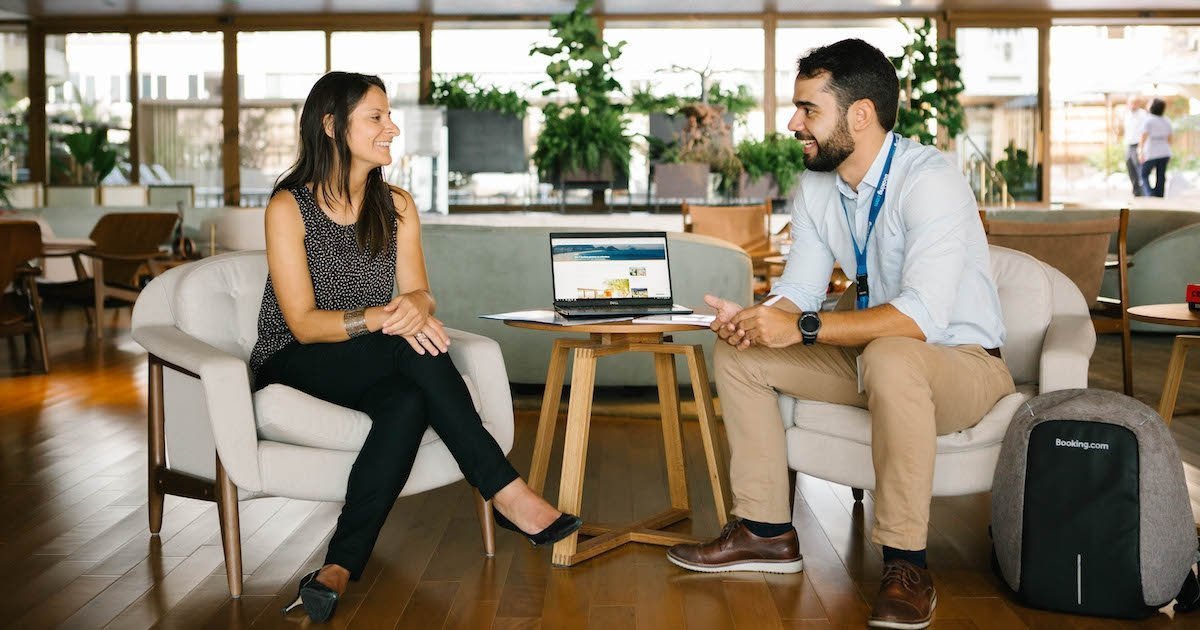 Booking.com
Aimed at: As with Airbnb Booking.com is also an international booking site. Here you can also list a room or an independent accommodation. Booking.com's audience is a little less refined than Airbnb in the sense that they are a little more fickle in sticking to bookings. But because of this there are more people that search for accommodation through Booking.com.
Cost to list: Listing is free. Booking.com makes its money through earning a commission on your bookings. The commission paid on average is 15%, but can be in the 10-25% range per booking.
Requirements: There are no requirements to list on the platform, however the system will send a location verification to your listed address.
Upside/Downside: The Upside is that listing criteria is relatively simple and you don't need to hit high percentage reviews to remain on the platform.
The Downside is that some bookings aren't guaranteed and people cancel up until the last minute without much repercussion. This could leave you with what you thought was a confirmed booking, but then leaves you empty handed. There is also a Cash payment option - and unfortunately many stories abound of hosts not being paid or swindled out of their money with guests departing before paying. There is no reimbursement from the platform or safety measures against this, except not to accept cash bookings.
A further downside is that the address verification process can take long as a postcard is sent to your address. Sadly in South Africa, this does not always arrive, and even when it does, this process can take about a month.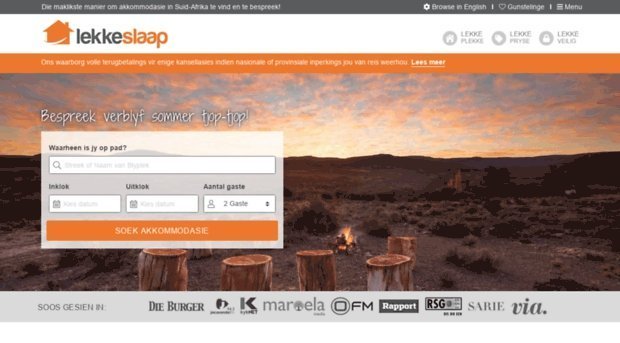 LekkeSlaap (TravelGround)
Aimed at: Super local travellers. TravelGround and Lekkeslaap are different sides to the same coin. One is English and one is Afrikaans. The platforms only cater to independent holiday rentals, so if you're looking to rent your shared space, this is not the platform for that.
Cost to list: To list is free and you pay a commission of 15% on bookings.
Requirements: There are no requirements to list on the platform.
Upside/Downside: The Upside is that you only need one user profile for both Lekkeslaap and TravelGround, and can have multiple listings managed through only one place. The platforms can also take the full bookings via a number of payment methods on your behalf. If you choose to have access to credit card payments, there is an additional processing fee.
The Downside is if you don't choose an automated payment system the process is manual and you will need to deal with each and every booking requested.

Budget Getaways
Aimed at: Fully independent holiday rentals only, no shared accommodation. Budget Getaways started off by catering to the budget traveller, however now the listings on Budget and Lekkeslaap are near and the same.
Cost to list: The platform offers 3 sign-up options: Subscription (R1,050 per year) , Per Enquiry (R950 for 25 enquiries) and Commission Based on Bookings (15%).
Requirements: Must be free-standing and independent holiday listings only, and charge below R5,000 per night.
Upside/Downside: The Upside is that they integrate with both Airbnb and Nightsbridge. Linking to either of those platforms will manage your calendar on Budget Getaways so you need not do this twice.
The Downside is you manage the entire process. If an enquiry comes through the site, you will receive it via email (or SMS), must create the invoice and deal with the guest correspondence.

Holidawgs.com
Aimed at: Fully independent holiday rentals only, no shared accommodation. Aimed at the pet-friendly travel market.
Cost to list: It is free to list on Holidawgs and you pay a commission of 12% on bookings.
Requirements: Only accepts listings that are pet-friendly and those listings need to offer an enclosed space/yard/garden for the safety and peace of mind of guests and their pets.
Upside/Downside: The Upside is that the platform is like a concierge system. Your listing is created on your behalf and your pricing calendar as well as bookings are also managed on your behalf. The platform fully integrates with the Nightsbridge payment gateway which means that your calendar is automatically kept up to date and bookings can be taken instantly. If you're not with Nightsbridge, manual bookings are always double checked and you can not get any double bookings.
The Downside is for bookings that are not listed with the Nightsbridge payment gateway, the process is manual and the platform will first check your availability and then take the deposits on your behalf, paying this over once received. The balance is due directly to you.
Whichever platform works best for you, make sure that the one thing your guests never complain about is the Internet. FibreTiger makes choosing your internet options a breeze with their easy comparison pages. Need fibre, LTE or other options? Use Fibre Tiger to select and sign-up for your internet easily!