F1 Streaming - You Dont Need DSTV
Jacques du Rand 2022-03-29
---
F1 Season 2022 - Start Your Engines, And WiFi Routers
The new F1 Grand Prix 2022 season has just started and we are two races done.
It promises to be a fantastic battle between the top teams!
Red Bull and Ferrari look to be the top contenders this year with Mercedes having issues with their new car, the "proposing W13"
Just last week at Jedda the top speed was 335kmh set by Sergio Pérez in his Red Bull speed machine.
You know what's even faster than a Red Bull or a Ferrari down the straight? A fibre internet connection from one of the leading ISPs and fibre networks (Openserve, Vumatel, Metrofibre etc) in South Africa.
Where To Watch F1
The Old Way
If you are living in South Africa then you used to have very limited choices to watch anything good, especially sports! Unless of course if you are a 7de Laan or Isidingo fan.
DSTV has had a monopoly on the "big" sports events now for a good few years.
Until recently South African consumers had to pay DSTV in excess of R820+ a month "just" to watch their rugby, cricket or F1 events.
Showmax is the "streaming service" counterpart of DSTV, but focuses mostly on movies and TV-series.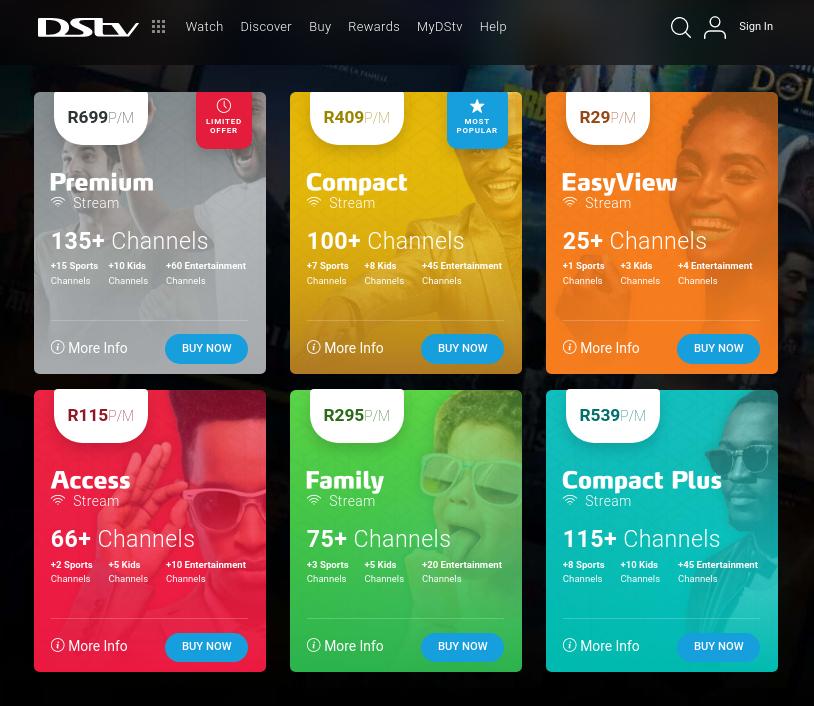 DSTV streaming has also started to make some inroads in South Africa but it's been plagued with issues (and 1 device limitation) as recently reported by MyBroadband.
Recently my friends and I were sitting in the bush (no, not that bush, the wildlife reserve park!) trying to stream DSTV via their mobile app, but it was not a great experience between the buffering and app-stalls.
The New Way
I was very surprised (and super happy) to learn that there is a much better option than what we've been used to and it's 100% legal and available to South Africans right now! No need for "clever VPN workarounds" or downloading from "dodgy sites" anymore.
Enter - Formula 1 Streaming Service
Follow the link below to sign up for your F1 Streaming Account!
https://www.formula1.com/en/subscribe-to-f1-tv.html#en-ZA
There are two steaming packages on offer:
TV Pro ($4.99pm) and TV Access ($2.99 pm) respectively, they also both have an annual payment plan with a bit of a discount.
The TV Pro is probably the one you want as it is the only one that allows you to watch the races LIVE, the TV Access allows you to watch the replays - still useful if you are on a super tight budget - erm just like the Williams team.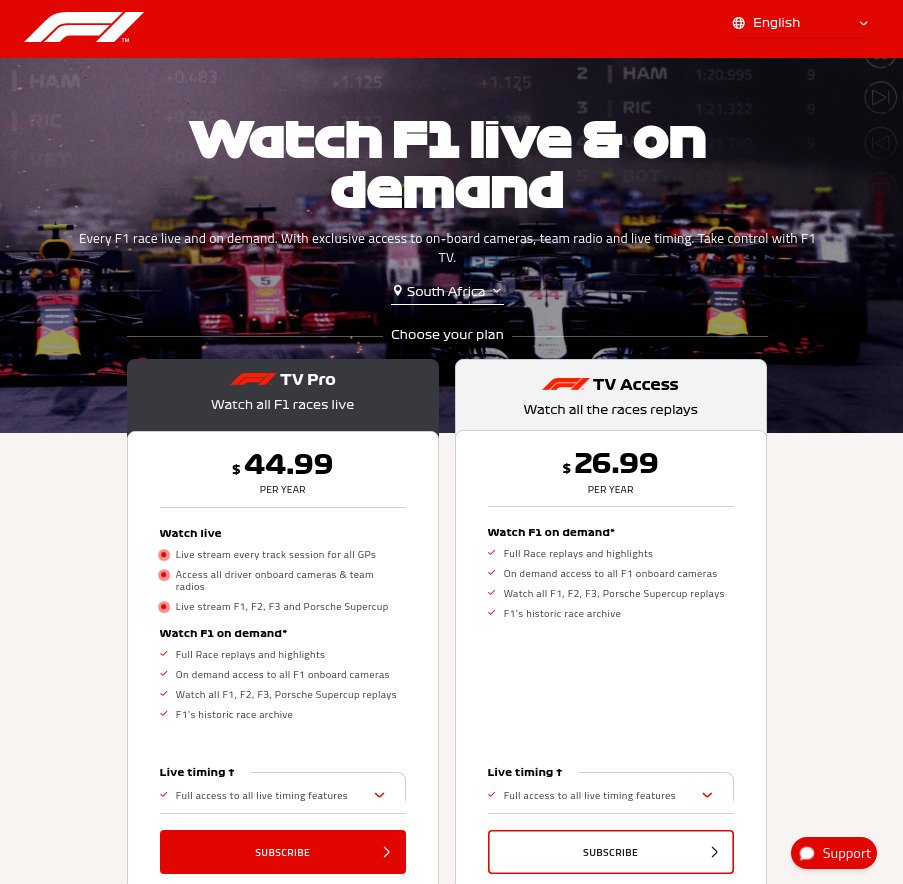 TV Pro
TV Access
DSTV Premium
Cost
$4.99 (~R75)
$2.99 ( ~ R45 pm)
R699 pm (Special Offer for 3 months)

*R829 after initial 3 months



What

Live stream every track session for all GPs.
Access all driver onboard cameras & team radios.
Live stream F1, F2, F3 and Porsche Supercup.
F1's historic race archive.

Full Race replays and highlights.
On demand access to all F1 onboard cameras.
Watch all F1, F2, F3, Porsche Supercup replays.
F1's historic race archive.

21 Sport Channels. Including, but not limited to:

ESP1, ESP2, Rugby, Cricket, Tennis, PSL and Motorsport.

Platform
Web, Apple, Android, Amazon Fire, Roku
Web, Apple, Android, Amazon Fire, Roku
Web, Apple, Android
F1 Streaming Packages VS DSTV Premium
Our F1 Streaming Experience And Review
Fantastic! I'm not sure if it's the fact that Red Bull won or that I'm no longer a "hostage" to DSTV pricing schemes, but when we took the service for a spin last Sunday it was, in a word, brilliant!
Sign-up
I managed to sign-up for the service on their website, while laying on my couch using my phone. Oh, by the way, they also have a 7-day free trial !
After sign-up you can immediately start streaming from a web browser or your phone, but the best experience we found was the official Formula 1 Apps.
Streaming
After a quick install of the Android Formula 1 app, on my trusty 4 year old Xiaomi phone (Android 8), I was able to cast from my phone to my TV via my Chromecast dongle.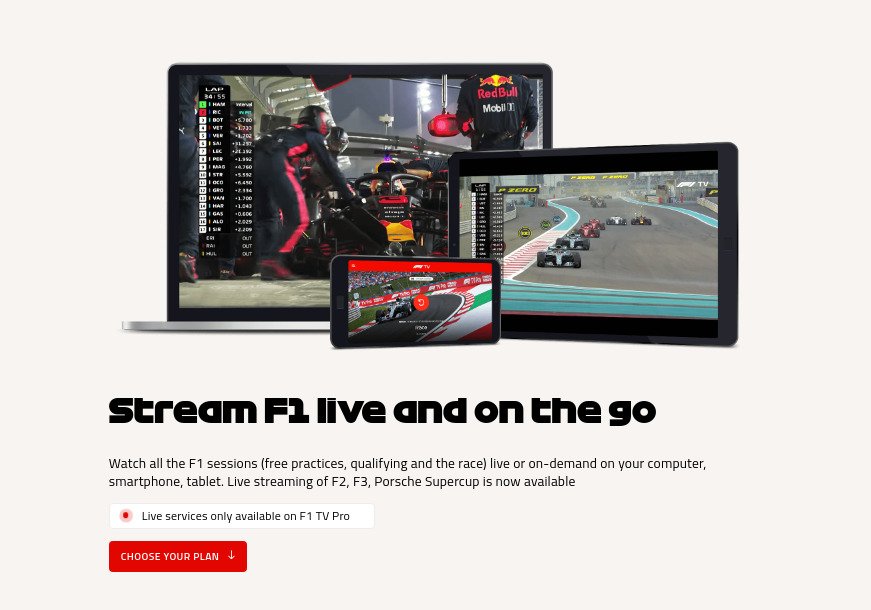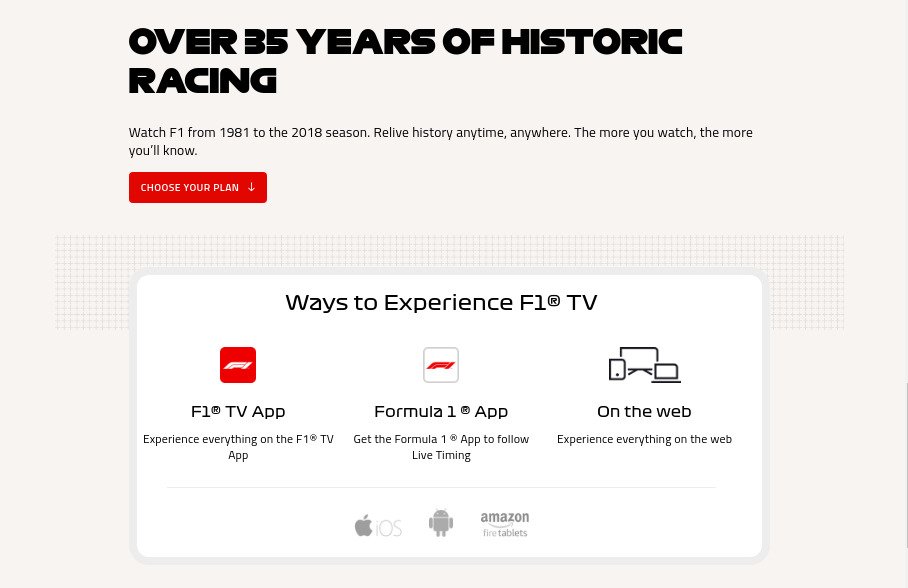 The streaming quality was superb 1080HD, and best of all no buffering, stuttering or hiccups!
You can choose to view the main broadcast camera or pick any of the onboard driver cameras.
This was a nice touch and really gives you that interactive feeling you didn't know you have been missing until you tried it.
Of course, having a decent internet fibre and wifi connection was sure to help the overall quality of our streaming experience.
We are on a very respectable 20/10 Megabits Openserve fibre connection from Vox. Nothing fancy or expensive!
Conclusion
Yes, you can watch Formula 1 (and F2 and F3), anywhere in the world with an internet connection and a subscription fee of only $4.99 per month!
Need I say more?
Who knew the most expensive sport could be so cheap to watch.
Use Links
Formula 1 - Website Streaming Signup
https://www.formula1.com/en/subscribe-to-f1-tv.html#en-ZA
Mobile Apps
Apple
https://apps.apple.com/us/app/f1-tv/id1315007279
Android
https://play.google.com/store/apps/details?id=com.formulaone.production
Amazon Fire Tablet
https://www.amazon.co.uk/Formula-One-Digital-Media-Limited/dp/B077VPVD47