Pricing Is Based On $1 = R18.66     Updated At 2023-12-02 11:05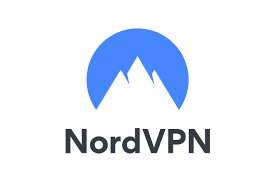 NordVPN

Best VPN
Our Personal VPN Provider
| | |
| --- | --- |
| Dedicated IP | $70 Per Year |
| Max Devices | 6 |
| Server Count | 5500+ |
| Free Trial | 30-day money-back guarantee. |
| Payment Methods | Bitcoin, Sofort, Credit Card, Stripe, Amazon Pay, PayPal, Alipay, UnionPay |
1 MONTH

R223

($11.95)

2 YEARS

R1,661

($89)

ExpressVPN
| | |
| --- | --- |
| Dedicated IP | No |
| Max Devices | 7 |
| Server Count | 3000+ |
| Free Trial | 30-day money-back guarantee. |
| Payment Methods | Bitcoin, PayPal, Credit Card |
1 MONTH

R242

($12.95)

12 MONTHS

R1,865

($99.95)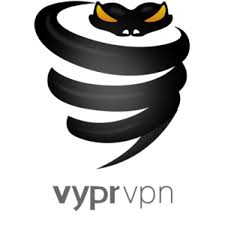 VyprVPN
| | |
| --- | --- |
| Dedicated IP | No |
| Max Devices | 5 |
| Server Count | Unknown |
| Free Trial | 30-day money-back guarantee. |
| Payment Methods | Credit Card, PayPal |
1 MONTH

R242

($12.95)

12 MONTHS

R840

($45)
Q: Is a VPN like ExpressVPN or NordVPN legal In South Africa ?
Yes, it is perfectly legal to make use of a VPN like ExpressVPN or NordVPN. You do need to check with local law authority as to which activities are illegal to make use of a VPN with in South Africa. For most activities like streaming it is legal but might in in breach of the streamig service`s terms and conditions..
Q: Does a VPN help with Streaming like Netflix ?
Yes If your ISP has shapped or throttled your fibre or LTE connection, you may see a speed increase by going through a VPN.
Some people also use VPNs to bypass region locked streaming content that is available on NetFlix for example. This might be against Netflix terms and conditions.
Q: Do I need a VPN for streaming movies ?
In most cases no, if you are making use of any of the locally available streaming services, like Netflix, Google Play, Amazon Prime Video and DSTV, you don't require a VPN just a decent internet connection. 10 Mbps or more to stream in HD quality.
You can look at our streaming services comparison page to see which streaming services are available to South Africans.
Q: When should I use my VPN ?
Whenever you are making use of a public hotspot or when using an unsecured connection. Coffeshops, Airport lounges or anywhere else in South Africa where you might think the connection is not 100% secure, switch on your VPN.
Q: Is it hard to configure and use a VPN ?
No if you can install and operate a browser extension, you can make use of a VPN in South Africa.
Q: Will a VPN help me when I'm shaped or throttled ?
If your ISP is shaping your connection, based on activities or protocols like torrents or streaming a VPN might help to mask these activities and thus your ISP, won't be able to shape you based on protocols or services.
For throttling the VPN is less effective since it usually happens on an ISP account level rather than a internet service level like http, mail or streaming.
Q: Will a VPN help increase my speed tests ?
Depending on your ISP and how they manage their traffic via shaping or throttling, it might increase your internet speed test score.
Q: Will a VPN hide my ip-address ?
Yes the VPN will hide your ip address from the site you are visiting.
Q: Does NordVPN and ExpressVPN work in South Africa ?
Yes, they do. All the VPN's listed here works in South Africa. NordVPN is our personal favorite and we have been using it for well over a year.
Q: What is the difference between a VPN and a Proxy ?
Just like a VPN a Proxy service will sit in between you and a website you are trying to access, it just passes on your request to the website and it also hides your IP address just like a VPN, but unlike a VPN it does not encrypt your traffic and only works on the application level, usually HTTP. You also get SOCKS Proxies which works on all protocols but has a larger overhead. Your best choice is still a VPN service.
Q: What is the difference between a VPN and TOR (The Onion Router) ?
Although very similar in nature , they both hide some aspects of your activities and identify while online, do it differently. VPN is more concerned with your privacy while TOR is more concerned with your anonymity. TOR is more complicated and works by choosing at least three different relays for your traffic to go through. With a VPN you choose the VPN server and location.
Q: What is the difference between a VPN and DNS
They are not the same at all. DNS (Domain Name Service) is an internet protocol to translate IP addresses to domain names. Think of it as the telephone book of the internet.