Stay Online - Even During Load Shedding
Jacques du Rand 2021-06-17
---
South Africa is once again blessed with periods of no power thanks to Eskom and their load shedding schedule.
Unfortunately many of us still have work to do - and for that we usually need power as well as the internet.
The easiest way in which to achieve this is through a battery backup device that connects to your router and ONT/CPE device, feeding it power while the mains is down.
The UPS - Many Options, Many Prices
There are a few options available to you as a home or small office user to keep you and your family online, even if it's only for part of the load shedding cycle.
The easiest is of course a traditional UPS (AC-DC) available from Takealot or most online stores.
They come in many sizes, shapes, price ranges and confusing numbers. We have previously written about the basics of a UPS and how to choose the right size for your needs.
If you simply want a "cheaper" plug-and-play solution, that even your grandparents can understand, then you might find the very nifty DC-UPS from Mecer we sell at Fibre Tiger handy.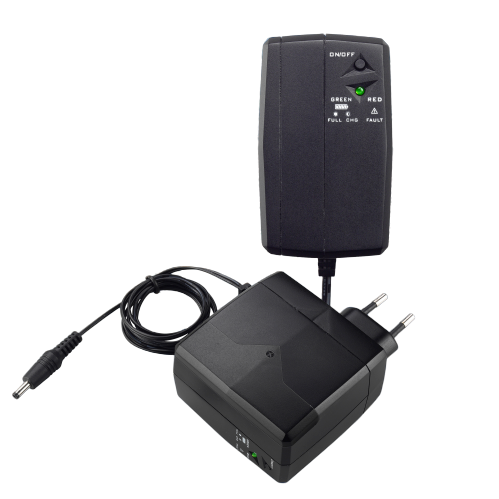 Think of this UPS as more of a "battery pack" for your router, you won't be able to plug in the TV or your gaming PC, but then again this is not the aim of the device.
This little DC-To-DC UPS from Mecer is perfect to keep your router online during load shedding.
What Is Needed
For fibre internet you need to keep two devices online: the ONT/CPE device that connects your house to the fibre network and the actual WiFi router that connects to the ONT/CPE device to distribute the internet in your house via WiFi.
LTE Backup Option
Another option is to have a backup pay-as-you-go LTE account with someone like WebAfrica and switch over to LTE when load shedding starts. The advantage is that you only need to keep one device (the "LTE/WiFi Router") on and not two as is the case with fibre internet.
The only real difference between the options, as with anything, is price. The UPS size is dependent on whether you choose to have one or two devices connected to the UPS. Connecting more than one device may drain the power faster, which means you will need a bigger UPS.
We've been testing this little unit at the Fibre Tiger office for a while now with an "older" (read more power hungry) Huawei B52 LTE router. We currently get about an hour and thirty minutes with this setup and it costs around R1000 for the UPS.
There are definitely less power hungry LTE routers out there on the market and even dual-connection options (LTE + Fibre) that you can look into as well to give you more coverage over load shedding.
As can be seen from the picture the device is quite small and can easily be compared to a "normal power brick" one usually gets for your phone or laptop.
Our Experience
The charging times are fast and the device is very simple to operate.
The battery is built into the device itself and can deliver 12V at 1 Amp.
The kit also comes with 5 alternative round-adapters (barrel connectors) should the default one not fit your device.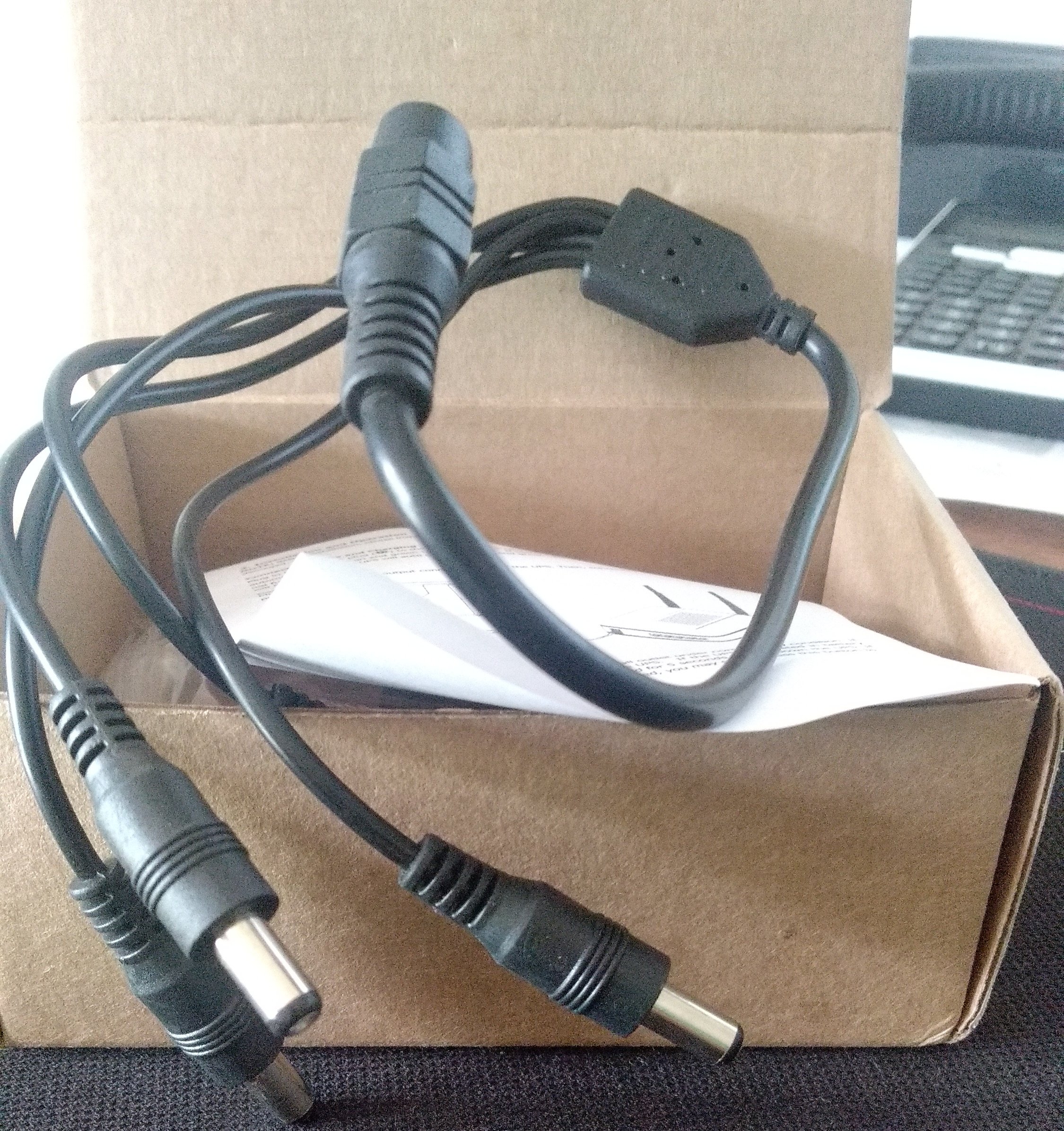 If you had a UPS in the past, you will be happy to know this one does not give off that annoying beep-beep-beep which can only be turned-off via software or a "speaker-ectomy".
The setup is extremely simple and truly a plug-and-play solution, just be sure to "remove" the transparent film-strip that sticks out on the side. This is to make sure the battery is not in contact (active circuit) until the device is in use.
The device will take a few hours to charge (blinking green light) and once fully charged the green light will turn to a solid green light. You are now ready for load shedding!
An Alternative Not a Replacement
A small UPS like this one from Mecer is not going to compete or replace your bigger and more expensive enterprise class UPS from the likes of APC, but for many households this is an excellent and cost effective solution. Especially if you have a LTE backup account that works on a pay-as-you-go basis.
Let's face it, eventually you will have downtown from your fibre infrastructure and you will be thankful for your LTE backup, and with loadshedding back in full swing and winter fast approaching, this little DC-UPS from Mecer is a great solution to be online at least part of the time.