How To Improve Your LTE Connection and Speed
Jacques du Rand 2020-05-02
---
If you have an LTE router that you use for internet connectivity, you might be wondering if there is anything that can be done to improve your internet connection. To understand possible ways of improving your LTE internet we need to look at what LTE is and how it works.
LTE or "Long Term Evolution" technology are cellular signals that make use of radio waves - yes the same kind that your car radio uses. Other types of cellular signals are 2G, 3G and 4G.
The newer 5G is only now starting to come online in various countries and promises to fix a lot of the current LTE coverage issues.
The "G" stands for Generation. All of these "generations" of cellular technology make use of different radio wave frequencies, modulations techniques, and have different functions such as supporting voice calls or data connectivity. Any device that makes use of a sim card, such as your cell phone, tablet or LTE router makes use of radio waves.
Weak LTE Signal Problems
These radio waves travel at the speed of light, but are sometimes blocked by obstacles such as:
Building Materials - Metal, brick, glass and concrete
Typography - Mountains, hills and valleys
Trees and foliage
Severe weather conditions
Other factors that influence LTE reception is distance from the cell tower, and number of available cell towers to connect to. The further away you are from a tower, the more your quality of signal will be affected. "Overcrowding" on towers can cause dropped connections and slow down upload and download speeds.
LTE Is Not WiFi
Don't confuse having a bad signal in your bedroom and a good signal in the kitchen next to the LTE router as a LTE problem.
If that is the case you probably have a WiFi speed and coverage issue and need to get a better or bigger WiFi router.
If you have slow internet standing right next to the LTE router then you have a LTE speed issue.
Install a LTE Signal Booster System
So with all these factors affecting your signal, how can you improve your LTE connection?
A signal booster has an outdoor antenna that is placed in a specific position, to bypass possible signal obstructions(mentioned above), then brings in existing weak signal with the antenna, which runs via cable to an amplifier that boosts the signal up to 32 times, and rebroadcasts the stronger signal within your home.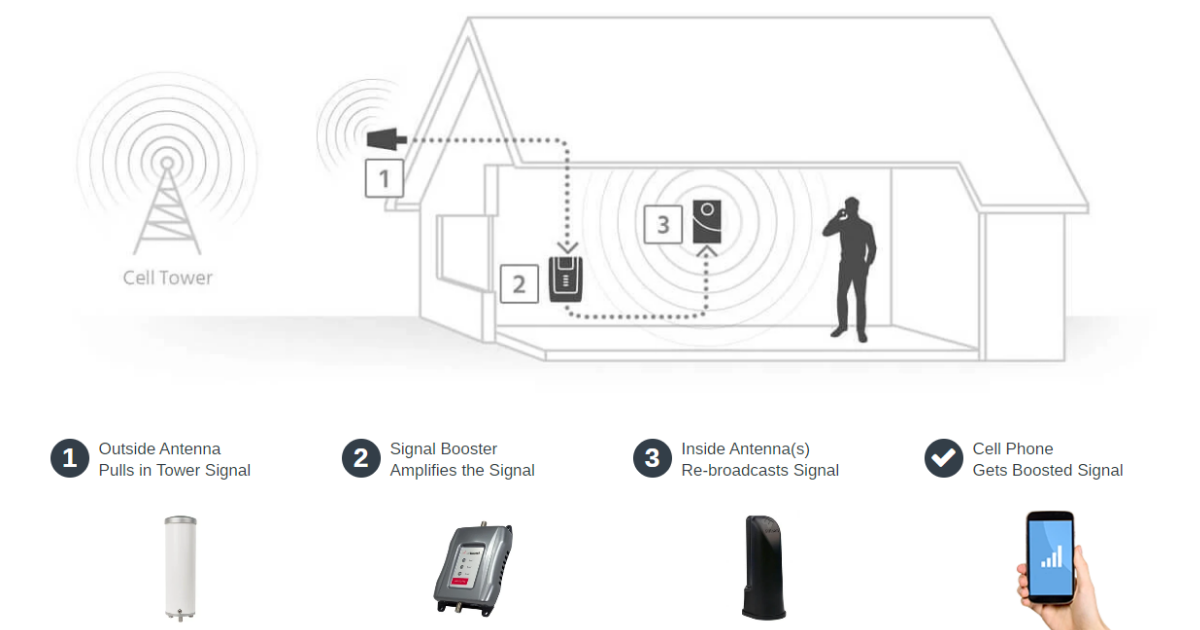 This leads to stronger LTE reception in your home:
Faster data: boosts your internet speeds, and stabilises your connection.
Better coverage: no need to be at a particular spot or do yoga poses to get signal.
Reliable cell phone reception: no more dropped calls, repeating conversation, or static-sounding voices.
More consistent upload and download speeds.
Works for all phones, mobile networks, and cellular devices.
There are various Signal Booster Options available to suit your specific needs. These systems all come as easy to install DIY kits, with all parts included. We would recommend a signal booster if your signal is weak, you are in a remote location, or you require a strong, stable, consistent connection.
Opt for a Mi-Fi Booster Kit
An affordable option to improve your signal reception (but will not necessarily improve your signal strength) would be a "Mi-Fi" Booster Kit. This is the term for routers using mobile connectivity such as LTE for internet connections.
How Does The Booster Kit Work?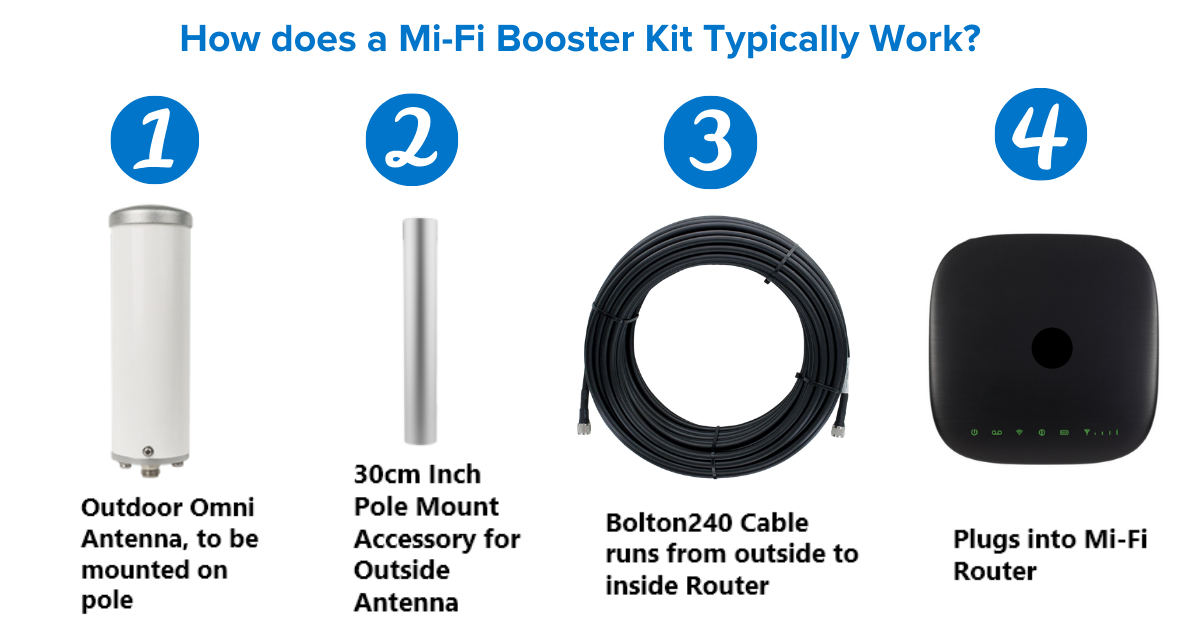 The Mi-Fi booster kit comes with an outdoor antenna that essentially replaces the small antenna on your router. You can mount the antenna on a pole outside and run cable into your home which will plug into your router - this will bring the outside signal directly into your home and bypass any obstructions blocking your signal. We would recommend this solution for people that are looking for an affordable solution, already have strong outdoor cellular signal, that is consistent and stable.
Which LTE Networks Are Supported ?
All the popular LTE providers that comply with the LTE standards should work perfectly.
Thus it will work with Telkom LTE, Vodacom LTE, MTN LTE and even Rain 4G.
My Internet Is Still Slow
Even with a strong signal, you might still experience slow internet depending on who your LTE service provider is and the package you currently have.
It might then be time to look at some of Best LTE Deals currently out there.
You can also make use of our internet speed test portal, where we give you an option to speed test NOT on the ISPs own speed test servers but on independent international 3rd party servers.
For a quote on a Signal Booster for Mi-Fi Booster kit please contact Bolton Technical on 011 749 3085 or email sales@boltontechnical.co.za and quote your router model and network service provider for a quote.