Travel in the Time of COVID - Cool Apps to Stay in the Know
Jacques du Rand 2021-04-20
---
As more and more people get vaccinated against the coronavirus, we're all starting to think about reviving travel plans that were shelved more than a year ago. With Covid-19 restrictions varying per country, it can be difficult to figure out, or keep up with, what is safe and what the latest rules on travelling are.
As the Covid-19 vaccine rollout seems to finally be on track again in South Africa, more people are considering booking international trips again. Many people that had bookings for last year had to postpone their travel plans due to travel restrictions, and for some that means their flights or booking arrangements might expire if they don't make use of them this year. And some without refund!
What You Need To Know About Travelling Right Now
South Africa is unfortunately on the travel watchlist with some countries requiring 10-14 day quarantine on entry from South Africa, or restricting arrival entirely. Many are also restricting the type of Visas allowed to be issued, making allowance only for citizens or family reunifications. Tourist Visas are still not being issued for Europe, UK or USA.
If you are planning on travelling, the quarantine period alone will need to be factored into your plans, and you may need to extend your trip accordingly if it's not one-way.
The good news is that if you're already vaccinated you might have an easier time being allowed to travel, and some of the European countries are planning on lifting their travel restrictions from May, in time for their summer holidays. (At time of writing this article.)
But of course, as here in South Africa, varying levels of lockdown restrictions are also in place globally. So you might want to hold off any travel plans a little longer, if you're able to.
New Tools And Apps To Check Travel Restrictions
The rules and lockdown restrictions are still ever changing at present. It is best to check for updated information from your travel agent, or consulate.
Flights out- and inbound South Africa are also not currently very consistent, with many flights being cancelled a mere 48 hours before planned departure. Luckily the airlines postpone by only a few days, but it could still wreak havoc considering all passengers require negative Covid-19 test results not older than 72 hours (some 48 hours) in order to board the flight. It might also be best to have flexible travel dates and other arrangements in lieu of this.
Expedia Travel Advisor
Expedia, one of the biggest travel booking sites globally, has recently created a section on their site to help travellers get a better understanding of the restrictions and regulations globally, called the "Expedia travel advisor".
Travellers are able to use the tool to search for the latest restrictions, quarantine-, mask- and Covid-19 test policies by entering both their departure and arrival airports in the search tool. The information is quite extensive and really helpful to have everything in one place without having to trawl the web for the latest information.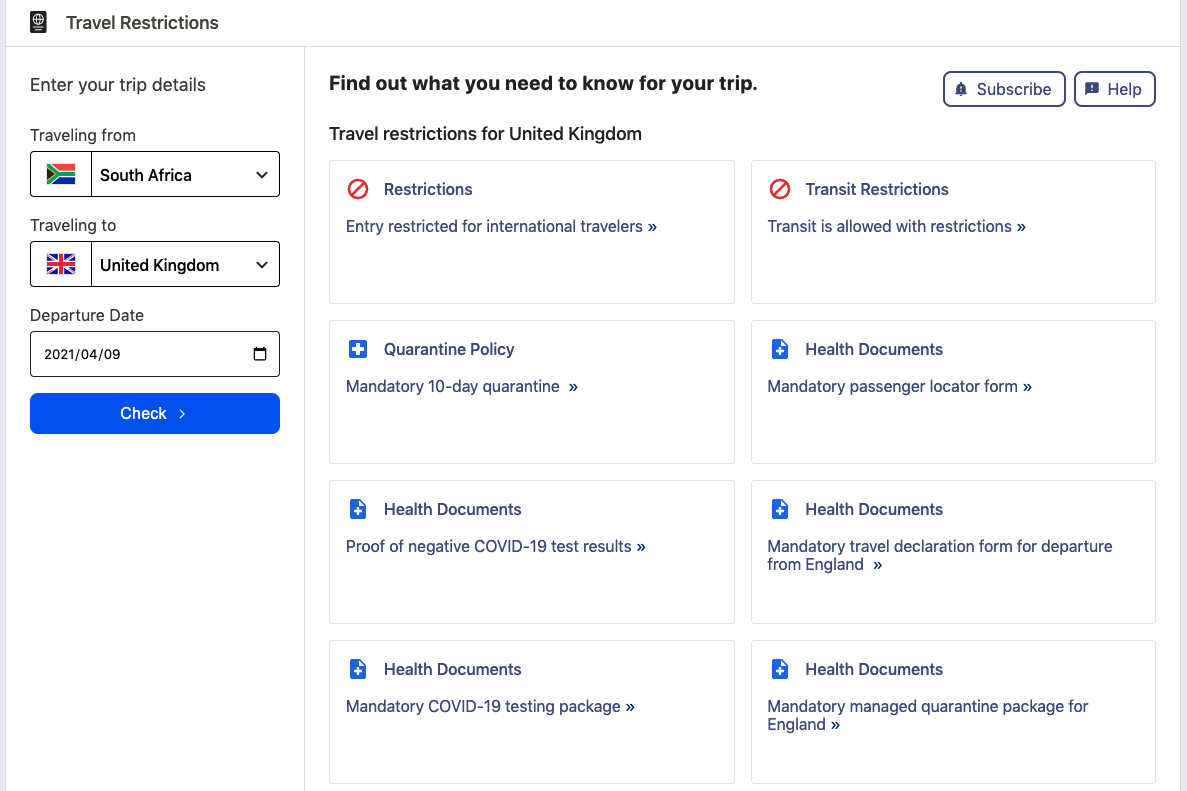 Expedia Travel Advisor

Google Maps
Although not a new app, Google Maps has published updates for Covid-19 that allow users to view real-time transportation alerts, regulations, and checkpoints, the expected size of crowds on public transportation and at attractions, and information about medical facilities and COVID-19 testing centers to help you plan your daily commute or other travels.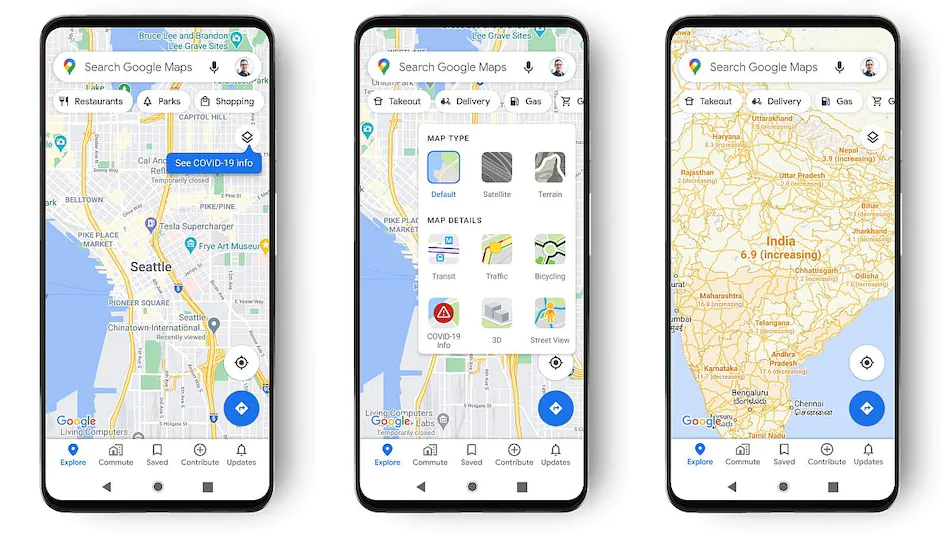 Google Maps - Real-Time Travel Advisor

IATA Travel Pass
The IATA Travel Pass is hopefully the next step in digitisation of travel. The app intends to become a "digital passport" for the traveller. It will inform passengers on what tests, vaccines and other measures they require prior to travel, details on where they can get tested and will give them the ability to share their tests and vaccination results with airlines and potentially border controls.
They also intend for the app to be used to manage travel documentation digitally. It would be wonderful to have all your documentation, including your flight ticket, in one app. There is nothing more frustrating trying to sift through loads of documents at boarding gates or immigration desks to show the relevant information.
The app is currently in trials, but the organisation was hopeful that it might launch publically by mid-year 2021.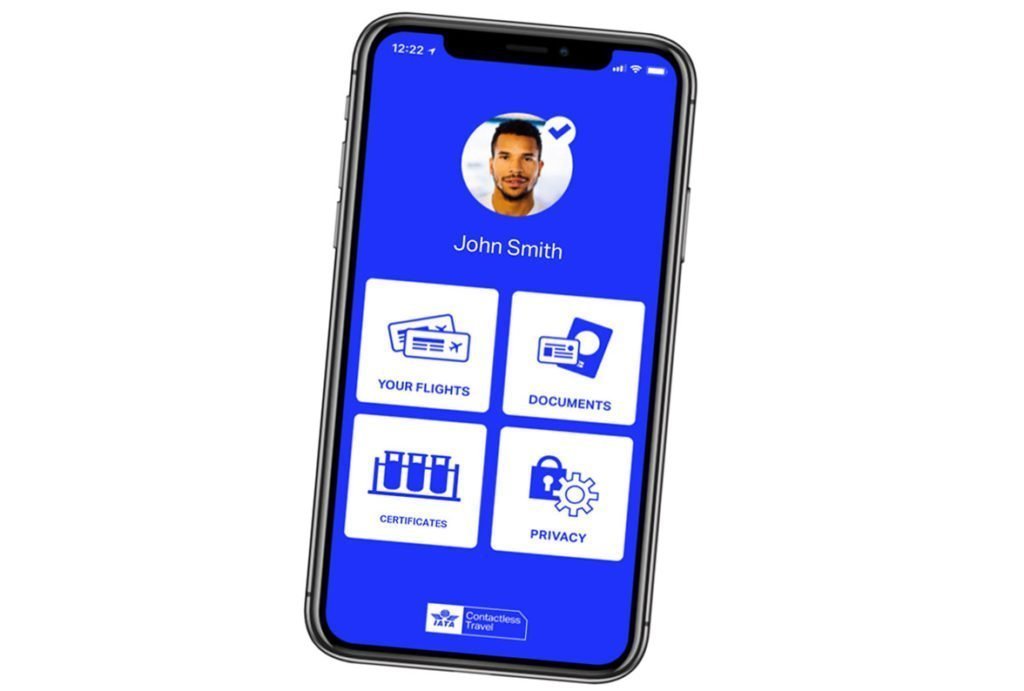 IATA Digital Travel Pass

CommonPass
This app is quite similar to the IATA Travel App and currently in Beta testing with a number of airlines. A great app to have for travelling internationally, it allows individuals to access their lab results and vaccination records.
CommonPass aims to both provide information about entry requirements to foreign countries and offer a verified platform on which to store and display COVID-19 test results and, eventually, vaccination records. Something like this would also help immigration authorities and airline staff who will not have to question the legitimacy of a range of different health documents.
A couple of airlines are currently trialling the app, including big names like Lufthansa and Virgin Atlantic amongst other mostly States side airlines.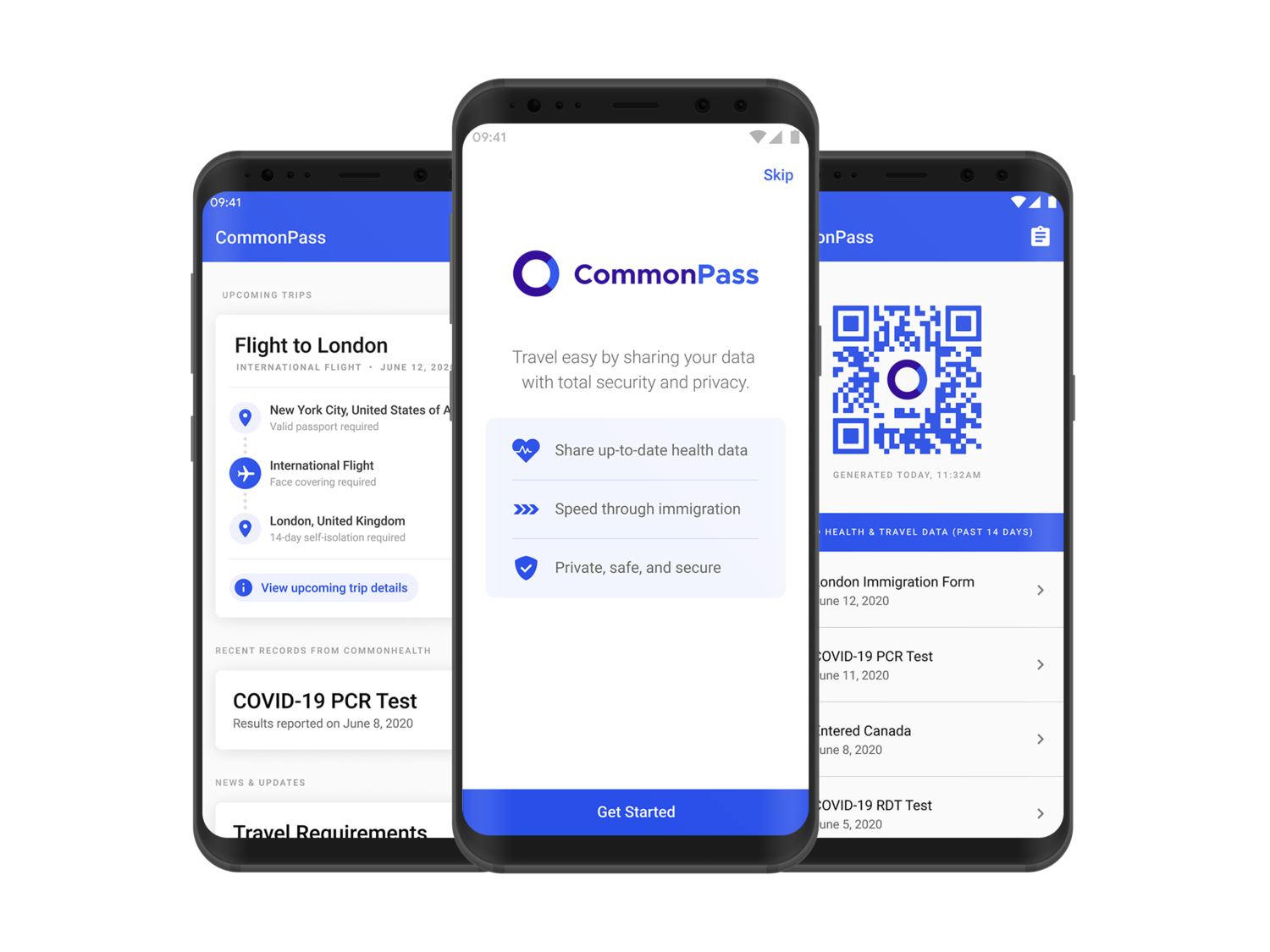 CommonPass Travel App

Everyone is quite eager to open up international travel again. Let's hope that our government is able to roll-out the vaccines timeously this year.