DWR-956M/TK Review - Fibre & LTE Router
Jacques du Rand 2019-10-07
---
This is a really great solution to the South African internet situation, where a small portion of the country can have cost effect fibre services and the rest must rely on ADSL or LTE.
This AC1200 combination router has both options for FIBRE and LTE, and you can automatically switch between the two. It's interesting that they actually put the word fibre in the name, and is the first router I have seen to do this.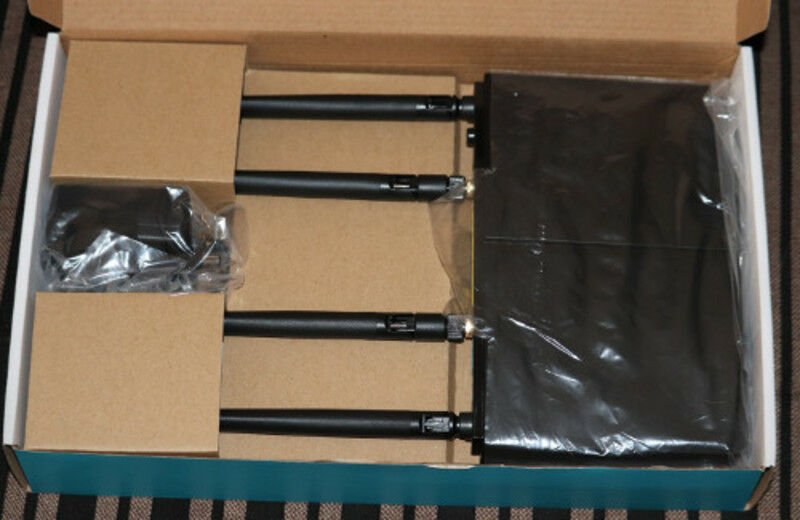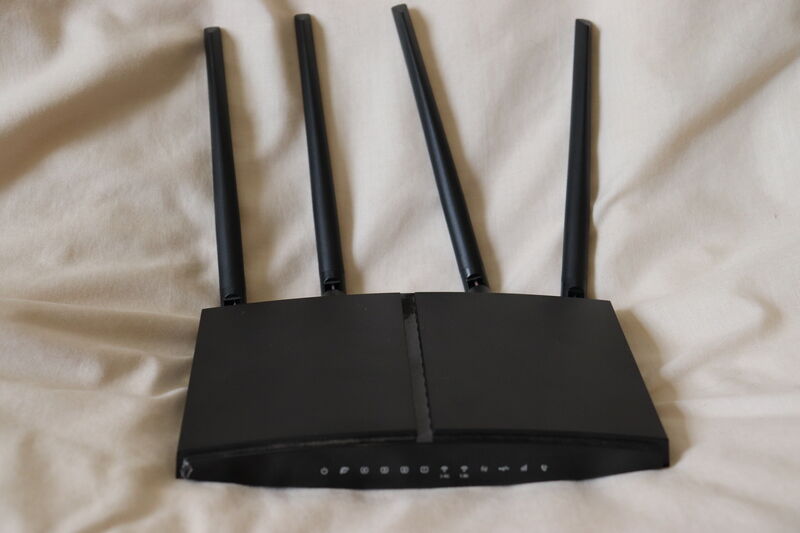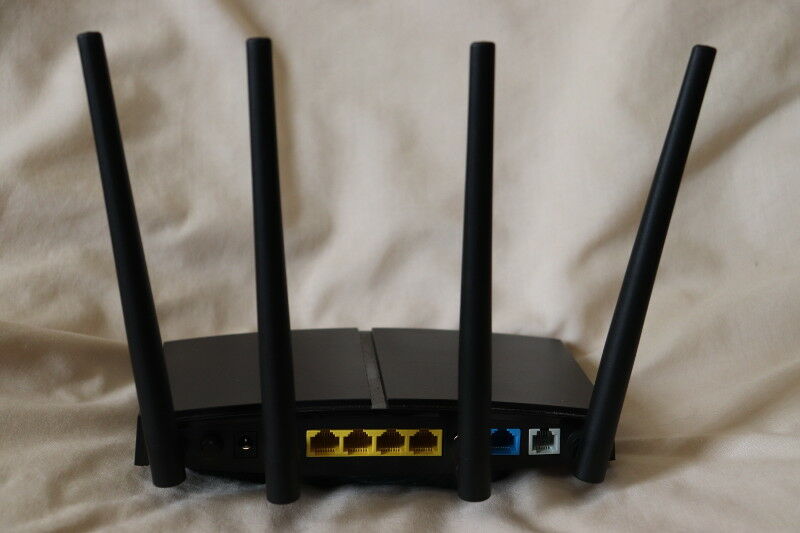 Two Connection Options
The LTE option is there for a backup or primary connection. If you running a business and can't afford downtime this is a must have. The failover to LTE, or Fibre is completely automated.
Dual Band Capability - AC1200
Dual band routers have now become the defacto standard and this is definitely a feature you should look for in your new home or office setup.
This means the router can operate at 2.4GHz and 5GHz. Your microwave is also on the 2.4GHz frequency but it's probably more your neighbours with their routers that are taking up you frequency spectrum and space. If you start seeing poor network(LAN) coverage (not internet) speeds try using the 5Ghz mode. Anything from your microwave, chromecast to your neighbours wifi might interfere.
It's not complicated you will see your network-name with a 5Ghz added to the name in the available hotspot options, just connect as you would normally.
What Does AC1200 Mean?
AC means that the router has support for 802.11ac aka Wi-Fi 5 on the 5GHz frequency. The 1200 represents the total maximum combined THEORETICAL bandwidth in Mbps, The 1200Mbps is made up of 300Mbps (on 2.4GHz band) and 866Mbps (on the 5GHz band) The supported wireless standards are 802.11ac, 802.11n, 802.11g and 802.11b.
Features
The product page for this router reads like an electronic stewpot... everything you will need for home or office is included... Even FAX support. Fax though old is still being used by Analogue alarm systems, speed points & telephones.

The feature set includes VoIP, VoLTE, Circuit Switching (CS) and 4 Gigabit Ethernet ports.
This will more than handle all the requirements for a business looking for redundancy or a family home looking to give everyone internet access
Security
In today's electronic everything world, you want your communications to be private and secure. Even if you don't care that anyone is snooping, you definitely don't want to share your internet connection with anyone you don't know.
The router includes dual active firewalls (SPI and NAT) and of course the latest wireless security protocols and standards. Plus if you have children there are some parental controls in the form of HTTP blocking for sites like YouTube.
Speaking of security, please remember to change the default admin login to something secure, don't just leave it on default.
USB File Sharing
This is another nice feature, there is a USB port on the device, that you can just plug in your drive or stick and you can access it from any computer on the network. Really useful feature !
Coverage And Speed Test
We did our usual wifi coverage test for DWR-956M inside the FibreTiger home office, which consists of signal and network speed test (not internet speed test). The router was centrally placed in the kitchen and the farthest room was the corner of the garage. We got a decent signal everywhere.
The upper limit of 50MBps is most likely due to our phone's own WiFi capabilities.
LOCAL LAN/WiFi SPEED TEST (Not Internet Speed)
Room
Speed Test To Router
Kitchen(router location)
49 Mbps
Bedroom 1 (Upstairs)
41 Mbps
Bedroom 2 (Upstairs)
49 Mbps
Garage
47 Mbps
Linux Wavemon Network Application - Signal Screenshots

Bedroom 1 (Upstairs)

Bedroom 2 (Upstairs)

Garage

Kitchen
Software
D-Link delivers here as well, with an easy to use and understand software interface. You can see the Telkom LTE connection with the signal strength in the screenshot below. Even with my weak LTE coverage - (we are in a bit of a dip), I still managed to do a 21Mbps internet speed test.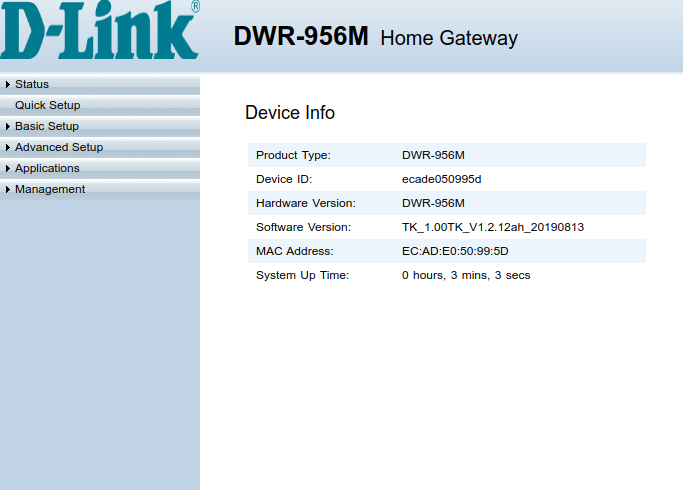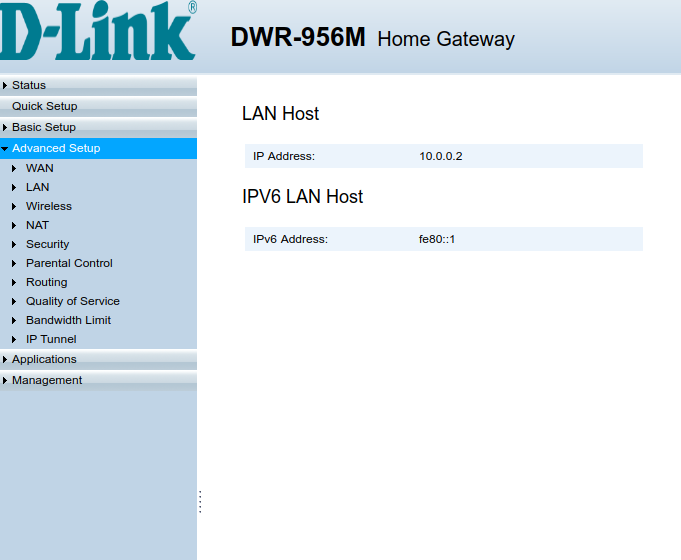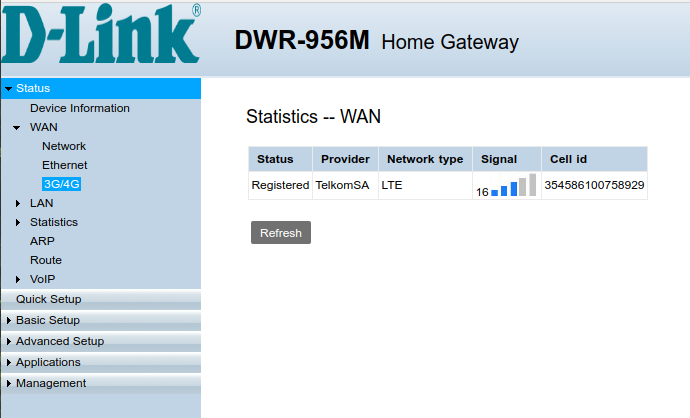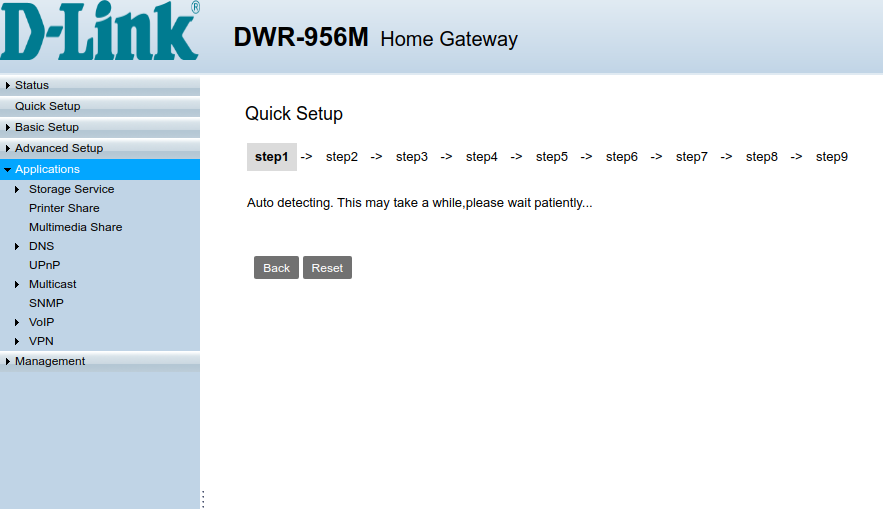 Setup
The printed instruction for setup actually made sense and there is an option to setup LTE or FIBRE depending on your situation. It was easy and clear to understand.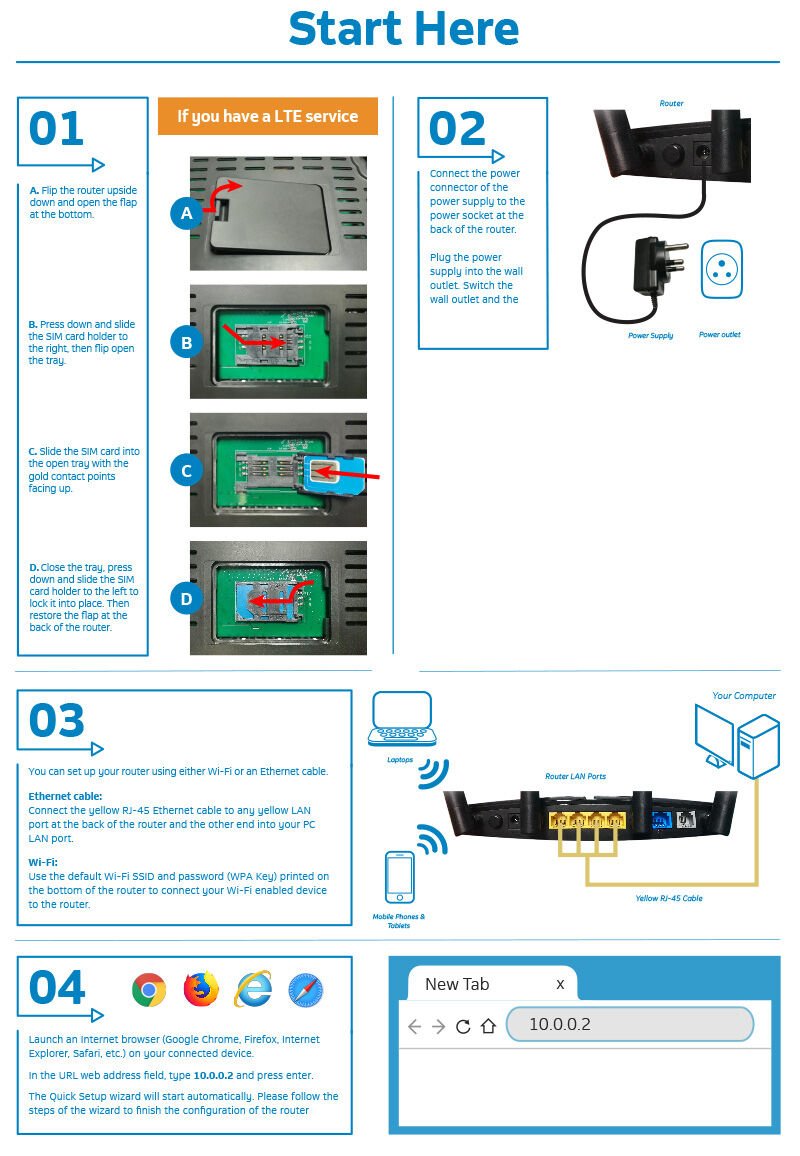 Final Notes
This D-Link DWR-956M is an excellent home and business solution and the dual redundancy backup with a modern feature set makes this an easy recommendation from us.
This is a Telkom exclusive router and is available as part of some of their internet packages. It is also available for purchase from any Telkom direct store.
Read More At D-Link
http://www.d-link.co.za/telkom/dwr-956m-tk