D-Link Router DWR M960 Review
Jacques du Rand 2020-04-21
---
The perfect combination of features and performance for most homes and small offices with dual everything.
If you're looking to upgrade your fibre experience either in terms of speed or reliability then you should definitely have a look at D-Link's new DWR-M960 fibre/wifi router.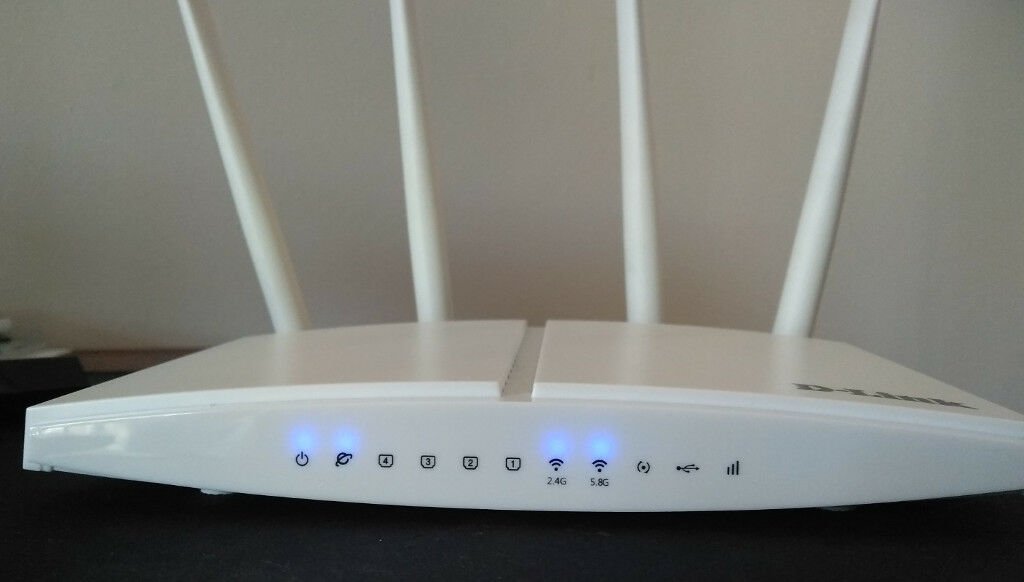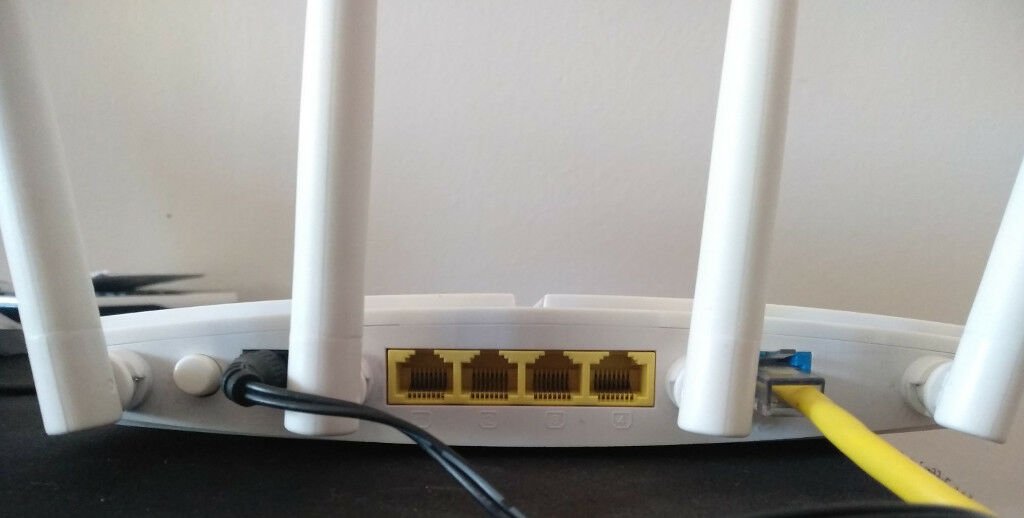 LTE As Backup Or Main Connection
This little guy is packed with features and, very importantly for South Africa, it also comes with LTE capability for when your fibre provider or main ISP is down. If you're looking to be online 24/7 you can get a nice and cheap LTE package and have it setup as your backup connection in case your main fibre connection fails.
Dual Band WiFi
This router comes with dual band capabilities meaning that it can operate in both the 2.4Ghz and 5Ghz spectrum.
Why is this important ?
As more and more devices in your home become internet aware, including your neighbours', the availability and capacity of the 2.4Ghz spectrum is quickly becoming overloaded, which means you will suffer degraded performance since you now need to share this "wireless spectrum space" with your neighbour, chromecast and even microwave. Yes your microwave also uses 2.4Ghz.
The WiFi specification for this router is 802.11b/g/n/ac (1200), which means in theory you can get up 1200Mbps speeds for your LAN. Just note this is theoretical and real world performance will be vastly different as is the case with most routers.
Gigabit Ports
For those that want the ultimate in LAN + cable speed, this router comes with 4x Gigabit ports 1 and one Gigabit WAN port. Perfect to setup a high performance home or office network.
Security
You get the usual WiFi and LAN security features all built in, but a nice addition is the Dual-active firewalls (NAT/SPI). Seems everything comes in twos with this powerful device.
Coverage And Speed Test
The coverage is great, we did our usual test in the Fibre Tiger home office, without suffering any perceptual throughput or connection drop.
The router was centrally located in the kitchen and we did the speed test (WiFi) in the two upstairs bedrooms as well as the far point of the garage.
The device comes with four antennas which are all rated for 5dBi. They can be twisted and turned to optimize your coverage.
We performed a quick speed and coverage test using the Speed Checker and Network Analyzer App. The upper limit of 50Mbps is most likely due to our phone's own WiFi capabilities.
LOCAL LAN/WiFi SPEED TEST (Not Internet Speed)
ROOM
SPEED
SIGNAL
Kitchen(router location)
50 Mbps
-27dBm
Bedroom 1 (Upstairs)
44 Mbps
-48dBm
Bedroom 2 (Upstairs)
48 Mbps
-54dBm
Garage
42 Mbps
-67dBm
Built In Software
The router's built in software was plain and functional and we appreciate the effort not to make the software interface look like the control deck of Star Trek Enterprise. Setting up our PPPOE internet connection was quick and easy !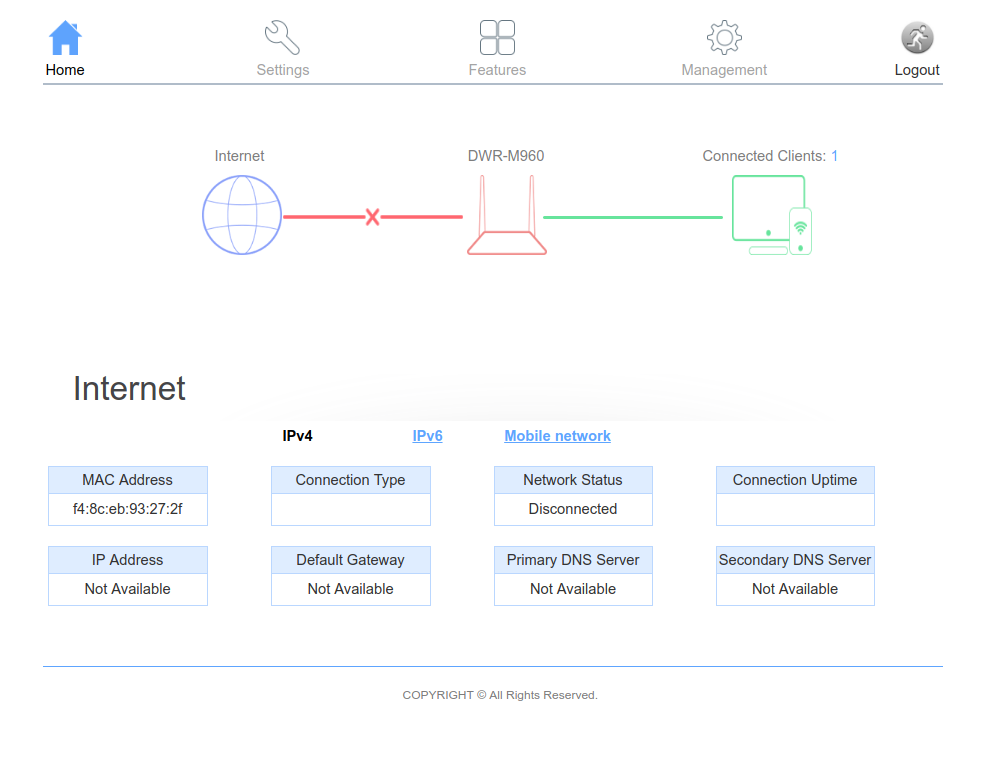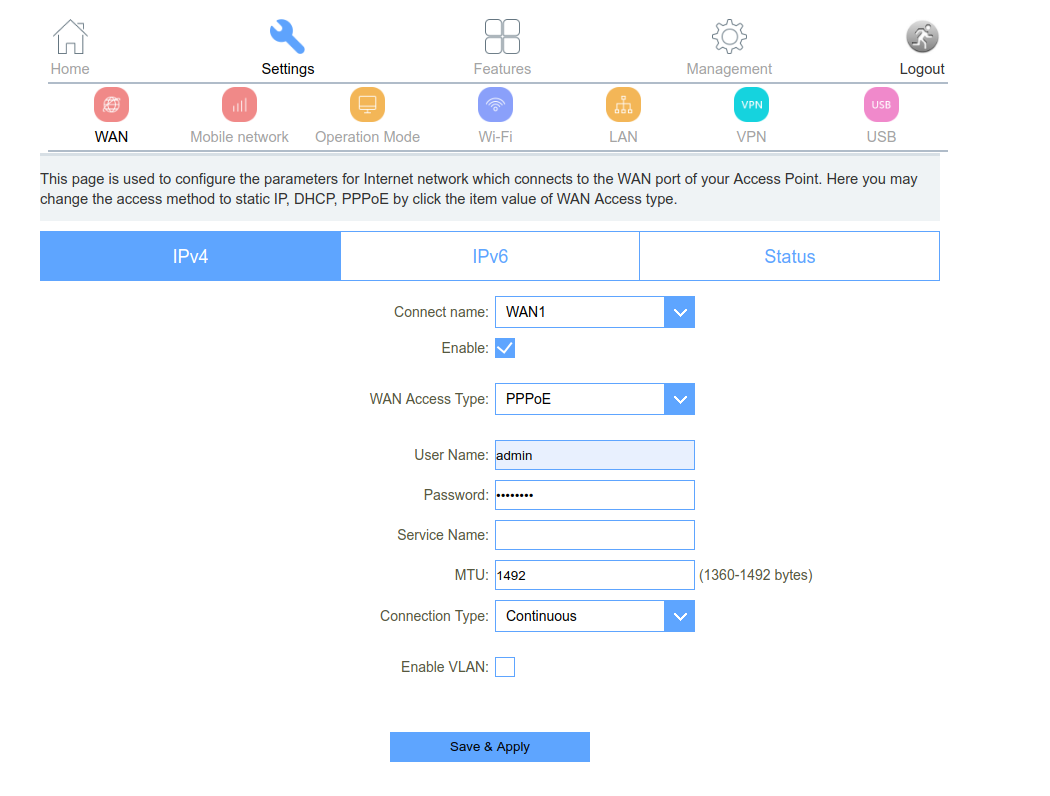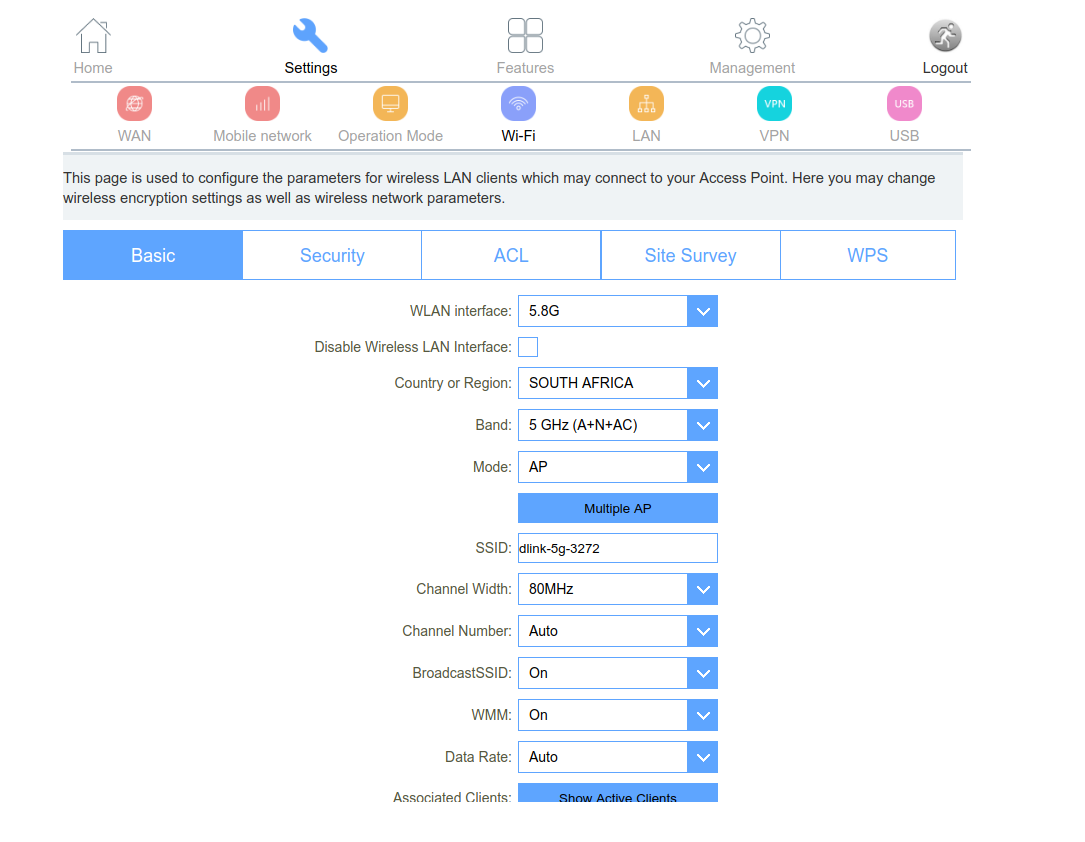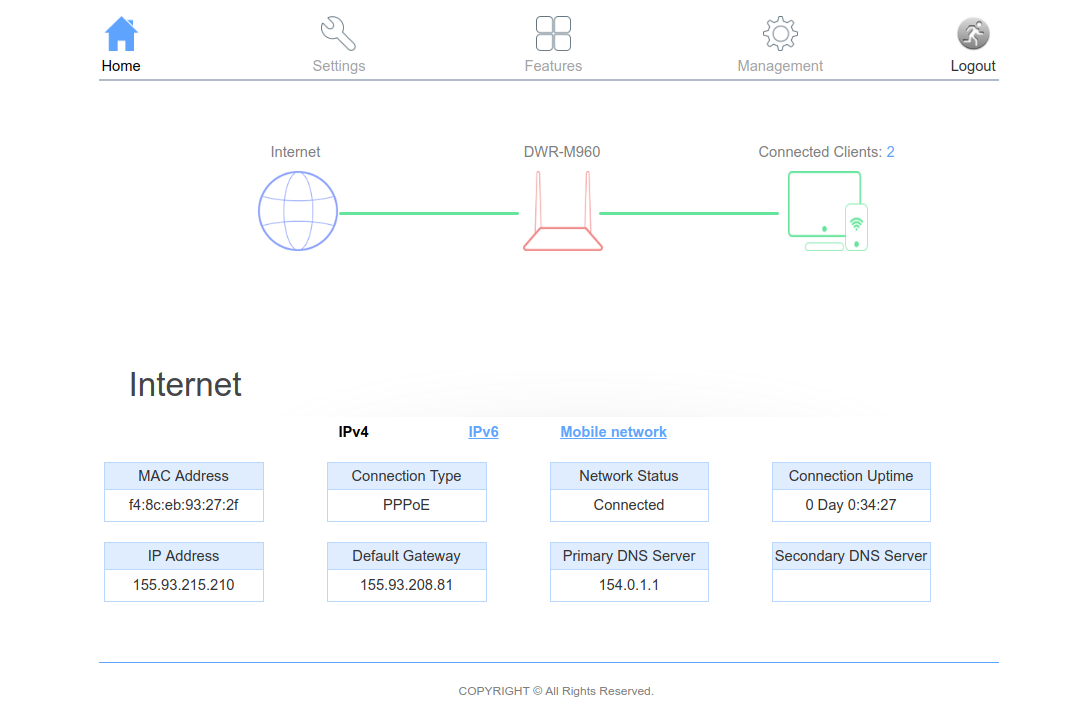 Final Notes
This D-Link DWR-M960 is an excellent choice if you are looking to upgrade your fibre or general internet experience for your home, and we can highly recommend it. We received an early engineering sample and it worked without any hiccups. Local recommended retail pricing is around R2759.
Read More At D-Link
https://www.d-link.co.za/for-business/dwr-m960