Clubhouse - The Latest Sensation, What It Is, And Why You'd Want To Use It.
Jacques du Rand 2021-05-11
---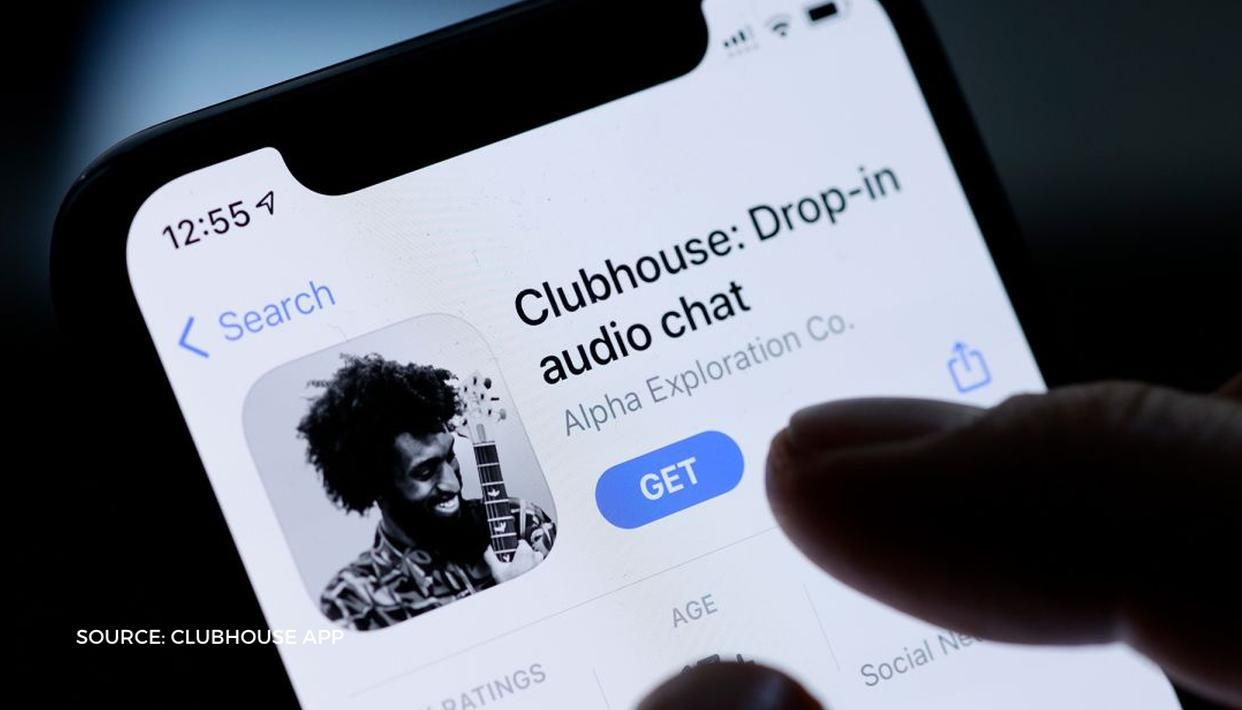 By now you've probably heard whispers of the exclusive, by-invite-only app, Clubhouse. If not, you're not hanging with the cool kids.
Don't worry, neither was I until a friend was recently extremely excited to send me an invite link to download the app. I was completely in the dark up till that time, and had no idea what it was or why it was so sought-after (apparently).
Spoiler alert: It has nothing to do with clubs or music. Oh, and also if you don't have an iPhone you'll continue to stay in the dark. I discovered the latter as I tried going to the Play Store only to discover Clubhouse is an iOS app only. My friend was quite bummed that they had wasted that invite link on me. (You only receive two.)
So, what's the deal with Clubhouse?
Clubhouse was founded by Silicon Valley entrepreneurs Paul Davison and Rohan Seth in March 2020 (yip, how out of the loop do you feel now?), Clubhouse now has more than two million users and is valued at around $1 billion.
The users read like the "who's who" of celebrities, including Elon Musk, Kanye West, Jared Leto, Kevin Hart and Oprah Winfrey amongst others.
So why the sudden popularity? Clubhouse is a social media app that facilitates live audio sessions through virtual rooms on the app. It's like podcasts, but live. Users can drop into ANY room as long as there is space. Rooms can accommodate up to 5,000 people. Users are able to listen in to conversations, interviews and discussions between interesting people on various topics. And users are also able to jump into the conversation and participate.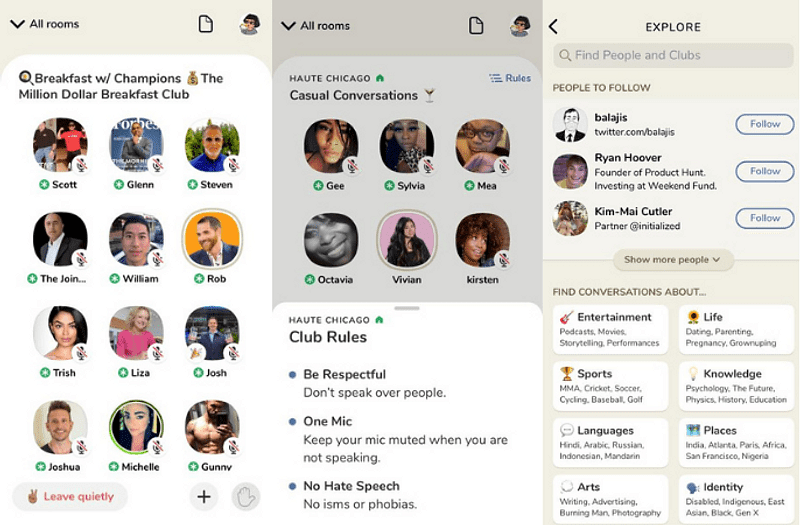 ClubHouse App
Unlike Twitch - where live streamed videos stay on the platform for people to return to and watch - the live audio-chats on Clubhouse disappear once the room is closed.
The draw lies in bringing you as close as most of us will ever be to high-profile people, such as Elon Musk, in our lifetime. Add to that the FOMO on in addition to listening, being able to have a conversation with these high-profile people, we can see why it spiked in popularity. It is also a great way of finding like-minded people, or influencers around the world.
Moderators, Privacy and Security
The founders took a huge risk in creating an app where people are communicating live. So far, most people are behaving well and respecting the platform, the speakers and the rooms, save for a few unsavoury incidents. This could possibly be one of the reasons why it is still by invite only - to control the caliber of users and keep them accountable for the behaviour of their peers. Unfortunately, as the app continues to grow more mainstream, there will inevitably be more such "incidents".
Clubhouse have considered this, and each room does have an assigned moderator.
"There is no way of controlling what people say. As moderator you can remove and report them, but anyone can set up a room that, for example, spreads conspiracy theories." said Tamara Littleton, CEO and founder of marketing agency The Social Element, who co-moderates a regular room.
In addition to regular mods, Clubhouse are also adding moderators that speak multiple languages as the app continues growing globally. Some other cool features they are considering introducing in the long-run to curb unsavoury behaviour is potentially rating users to identify "bad behaviour", Uber-style.
Recently the app has made news around it's security and data privacy.
All sessions are recorded temporarily for mods to check any reported audio segments. Although the app does not retain the audio, it does not stop users from recording sessions. Which of course might pose privacy risks for anyone participating in discussions.
They also had some issues with microphones remaining active even when you have left the app, which could potentially pose privacy issues. Everything does however shut-down upon exiting the room though. To set users more at ease, founder Davison said "Audio from muted speakers and audience members is never captured, and all temporary audio recordings are encrypted.".
All of these things could be attributed to teething problems, and the developers seem quite open to enhancing their security and any privacy issues raised thus far.
It will be interesting to see if this remains a fad or a genuine, long-term "new" social media platform.
Keen to get an inside view on the app? We found a great video that walks you through the Clubhouse app.
If you were on Clubhouse who would you like to hear speak in a room, or would you host a discussion, and what would your topic be?