Best Fibre Routers
Jacques du Rand 2020-07-31
---
Buying the right router can increase your fibre experience a lot.
We don't just want to give you one opinion so we went and gather multiple opinions from some of the internet's most respected review sites. Enjoy !
How We Chose The Fibre Routers
All four routers in our guide - plus the budget recommendations down below - were chosen specifically based on how often they were recommended by the top review sites on the internet. Each recommendation came out on top or near the top of the list by the most respected tech websites out there, such as CNET, PCMag, Tech Radar andSmallNet Builder If you are a science nerd - think "Meta Analysis" type study !
You finally got your fibre line and now have dead spots or low throughput zones - read buffering in your house. Maybe you household is just too big for the little modem you undoubtedly received with your fibre ISP sign-up.
First things first: We don't really have the concept of a "Fibre Router" in the South Africa landscape, we have ONT/CPE devices (little white and black boxes) that comes with your fibre installation usually sponsored to some degree by the underlying networks like Vumatel, OpenServe or Frogfoot. This little magic device takes the "fibre optical line" as input and gives you a place to plug in your "Wi-fi Router". This is the same one that you used for ADSL most likely... The only requirement is that the router should have a WAN port.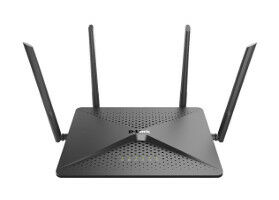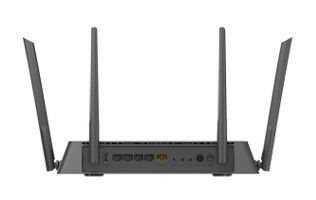 Probably one of the best all rounders that doesn't break the bank ! Had some personal experience using this router - (This author bought it as a housewarming gift for the girlfriend - romantic right...)
Setup was super easy and if looks are anything to go by... One of the few that doesn't look like a wanna-be "Transformer-Killing-Robot" as is the trend among the latest gaming routers...
Local sourcing - best price at time of writing WebAntics ~ R3300
Amazon Ratings
Star Rating
3.5 out of 5 stars
Review Count
473+
Price
$149.99
Amazon
SmallNet Builder
Ranked #7
Review
Quote:" We were excited when D-Link announced the DIR-882, due to its relatively low price for a four stream MU-MIMO router. Price aside, I have to say some enthusiasm is deserved based on our performance test results..."
CNET
The Good
Affordable and fast with all the latest features, like MU-MIMO, beamforming, multiple USB ports and four spatial streams.
The Bad
Customizing your settings can take awhile. D-Link advertises support for 160MHz channels, but this router currently can't use them. Very low flash memory.
Bottom Line
The D-Link DIR-882 dual-band router gives solid Wi-Fi coverage and lightning fast internet speed throughout your home, at a highly competitive price.
Review
PC Magazine
Pros
Solid close-range throughput performance in testing. Good QoS engine. Easy to install.
Cons
Middling 5GHz long-range throughput and file-transfer speeds. Lacks built-in malware protection. Limited parental controls.
Bottom Line
The D-Link DIR-882 wireless router offers good close-range throughput performance and some useful management settings, but it isn't as feature-packed as some of its competitors.
Review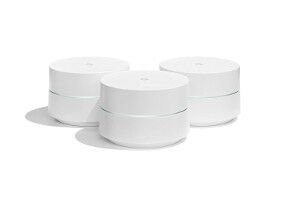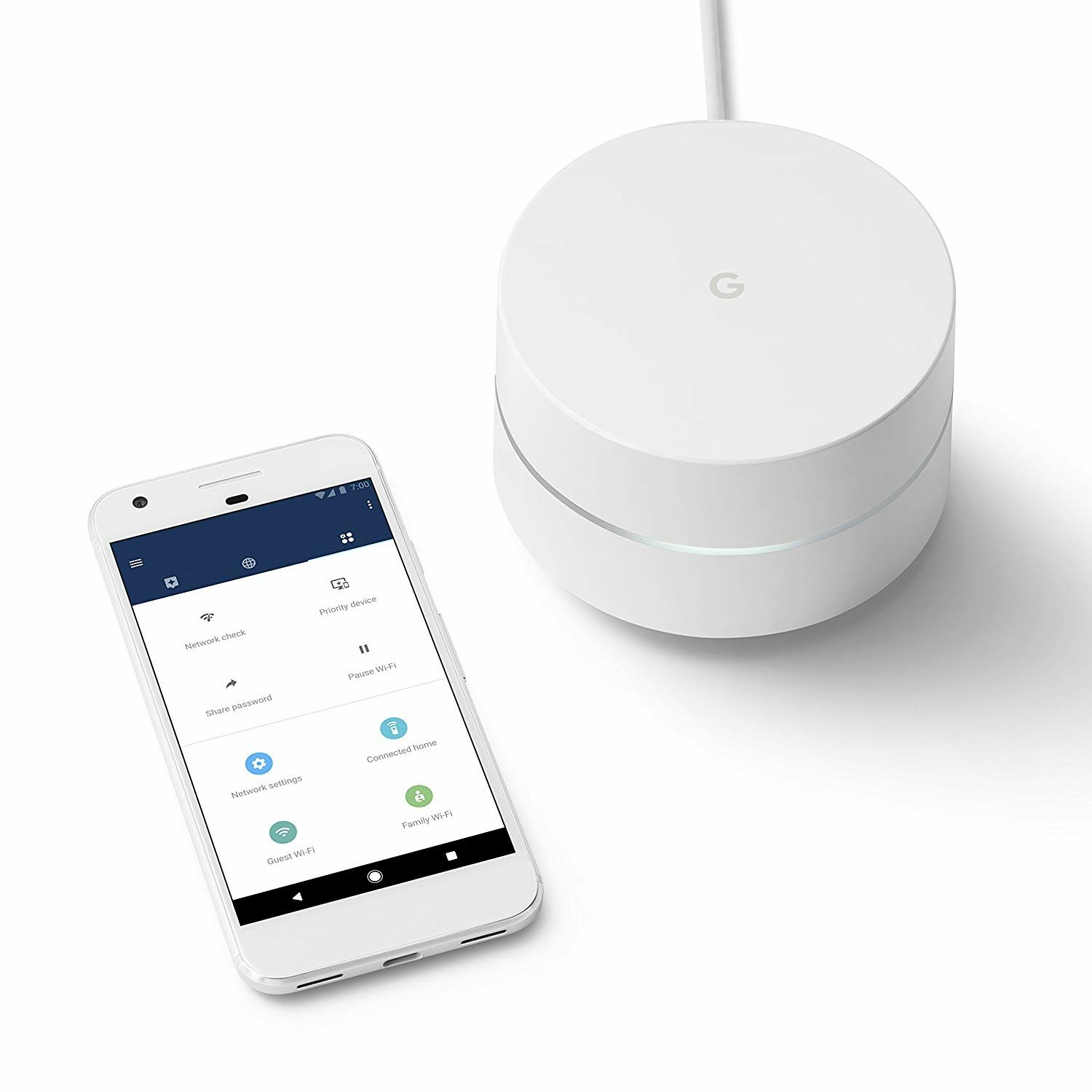 Google just can't help but put their hands on everything now, can they? But, when they come up with a product as good as the Google Wifi, you can't fault them for trying.
The so-called future of wireless routers more than live up to expectations. Specs-wise, Google has the basics covered. Each of the three "points" houses a quad-core Arm CPU, 512MB of RAM, a 4GB of eMMC flash memory, AC1200 (2X2) 802.11ac and 802.11s circuity, plus Bluetooth radio. And while combining the 2.4GHz and 5GHz can be a bummer for the more tech-savvy users since you can't designate a single device to a single band, the device uses beam-forming technology, which, in essence, means that devices are automatically rerouted to the strongest signal.
That's not all. Google Wifi also comes with its own intuitive app for both Android and iOS systems that lets you manage your system, set up guest networks, test speeds, and check which devices connected to your network are hogging most of the bandwidth, among others.
But, perhaps the best thing about Google Wifi is how simple it is to use and set up. Simply place the set of points all over your house - each point covers 1,500 square feet - scan a QR code and you're good to go.
The fact that Google Wifi looks like white hockey pucks (or a stack of them when placed on top of each other) is a welcoming icing on the proverbial cake.
Super easy to just add more points as your needs or household grows.
If mesh routers are your thing - check out our Top 3 mesh routers for fibre article.
Local pricing at time of writing PC Link Computers ~ R6600
Amazon Ratings
Star Rating
4.5 out of 5 stars
Review Count
4332+
Price
$350.00
Amazon Product Link
SmallNet Builder
Ranked *Not Yet Ranked
Review
Quote:" List the Google Wifi 10th on their Wi-Fi system rankings, listing the information available on the app, which shows the internet connection, client connection, and more, as well as how the mesh networks possibly including AC1900 class OnHubs as big positives. However, they also criticized the lack of support for access point mode for mesh configurations and the fact that the built-in ZigBee radio only supports Phillip Hue bulbs, which are expensive. I won't lie this is expensive !"
CNET
The Good
Google Wifi is easy to use and a breeze to set up. It has strong Wi-Fi coverage and fast speed. It costs a lot less than other mesh Wi-Fi systems.
The Bad
A Google account and a mobile device are required for setup and management. It doesn't have many advanced features or customizable network settings.
Bottom Line
Google Wifi is the best Wi-Fi system on the market.
Review
PC Magazine
Pros
Easy to install and manage. Solid overall throughput speeds. Good-looking, low-profile design. Top-notch app.
Cons
Lacks dedicated band control. No USB connectivity.
Bottom Line
If you're looking for a super-simple way to get Wi-Fi to every corner of your home, Google Wifi could be the answer. Delivering seamless wireless connectivity on a single network, the system is easy to install and configure, looks great, and delivers solid throughput.
Review
3. Synology RT2600ac - The Best of Both Worlds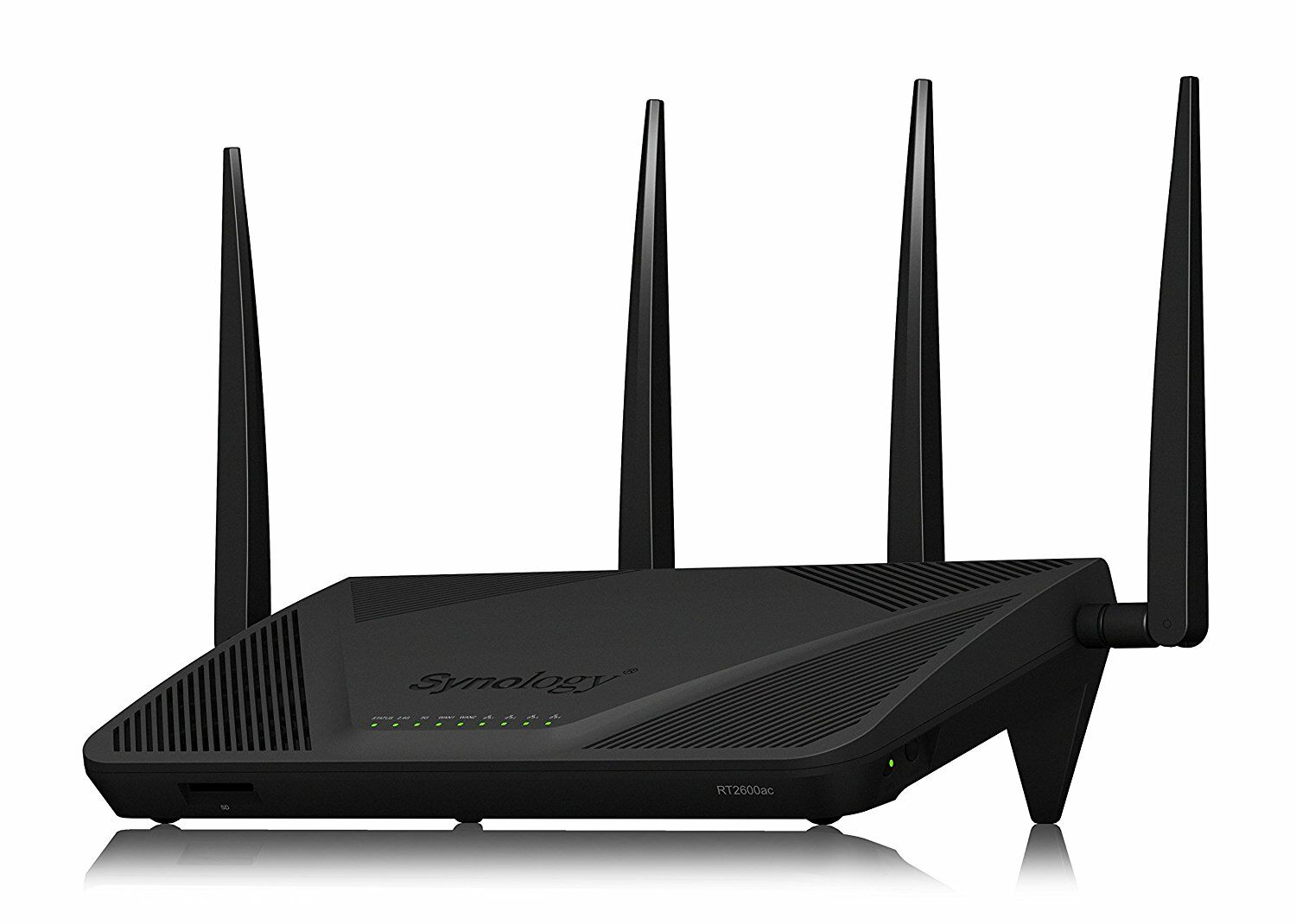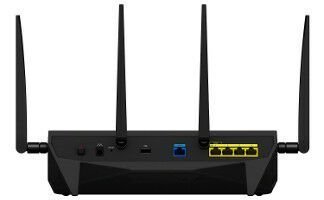 Constant improvement. That's pretty much the MO of every digital device released on the market. This includes routers, where manufacturers have not been shy of innovating their older line of products and tacking on the word "smart" in hopes of satisfying a market that's always searching for the next big thing.
The Synology RT2600ac is one of such devices: a smart router that improves on other AC2600 devices by banking on the company's expertise in NAS devices and doubling as a network-attached storage device (NAS) where users can store and access files across various systems via LAN. Think of cloud storage, but on a local scale.
AC2600 devices are near the top already and you'd have to be an extremely specific user to not find your networking needs satisfied by these routers. But, in an ever-evolving world, it always helps to get an edge, even if it does come at a small premium. And, while the Synology RT2600ac doesn't necessarily make setting up complex networking/NAS systems easier, it does help turn it into a more straightforward process without any sort of noticeable compromise.
To put simply, the RT2600ac comes at an added cost, but if you can make use of its NAS features, it's well worth the price of admission.
Amazon Ratings
Star Rating
4.1 out of 5 stars
Review Count
317+
Price
$199.00
Amazon Product Link
SmallNet Builder
Ranked #1 - On Revision 9 Test
Review
Quote: "Synology dug in and came up with a much better product in the RT2600ac. Synology not only improved performance, but also expanded features in areas near and dear to router geeks' hearts. And despite the change in processor platforms from Broadcom to Qualcomm, Synology showed its commitment to its installed base by bringing the new features to both platforms."
CNET
The Good
The RT2600 has long range, fast Wi-Fi speed and plenty of features. The router can host more than one broadband connection, and also works as a robust network storage server when coupled with an external hard drive. It also includes state of the art firmware that delivers a stellar set of extra features.
The Bad
There's no support for combining two LAN ports into a single superfast connection and you might wish the router had more than five network ports.
Bottom Line
If you're looking to create a fast and highly customizable home network with advanced features, look no further than the RT2600AC.
Review
PC Magazine
Pros
Easy to install. Solid 2.4GHz and 5GHz throughput performance in testing. Dual WAN support. Lots of management tools. MU-MIMO data streaming.
Cons
Middling MU-MIMO throughput and file transfer speeds.
Bottom Line
The Synology RT2600ac is a feature-rich AC2600 router with support for MU-MIMO data streaming and dual WAN connectivity. It delivers fast 2.4GHz and 5GHz throughput, but its file-transfer and MU-MIMO speeds are merely average.
Review
4. TP-Link Archer C5400 v2 - High-End Yet Affordable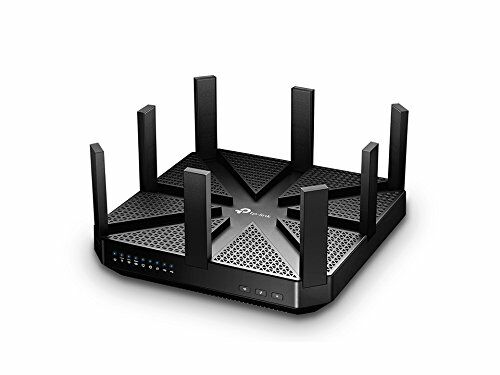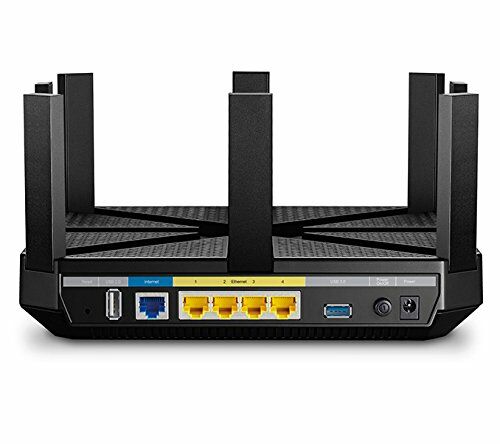 Expensive.
That's one way of describing the T-Link Archer C5400 v2. However, as far as enterprise features at a consumer price point goes, this is as cheap as it gets. Although it's not necessarily just for power users – it's just that it's hard to justify the costs unless you're making full use of the device's laundry list of features.
Also one of the few that are actually tri-band capable.
Whether you're into live streaming, or constantly stream movies, a networking enthusiast, a gamer, or running a small business and even just a casual user, you'll find something for you here, and then some. The Wi-Fi performance, in particular, makes it well worth its price in most cases, as it allows you to accomplish what you could with multiple Wi-Fi repeaters and mesh systems with a single powerful yet weird-looking router.
If you're not really a stickler for design and want a powerful router that's easy to setup and configure but is tweakable enough to appeal to hardcore and enterprise users, the TP-Link Archer C5400 v2 can satisfy the needs of even the busiest home networks and will serve as a worthy upgrade to the free router that you get from your ISP after installation.
Local Pricing PC Link ~ R4686
Amazon Ratings
Star Rating
3.6 out of 5 stars
Review Count
525+
Price
$268.00
Amazon Product Link
Tech Radar
For
Fast,Powerful and easy to set up.
Great 5Ghz performance.
Alexa and IFTTT support.
Against
Expensive.
Not the nicest-looking device
Review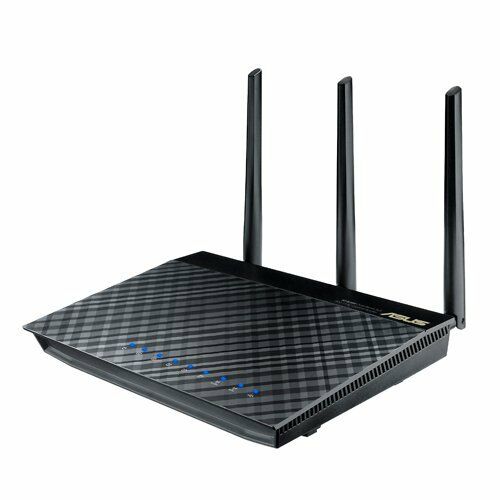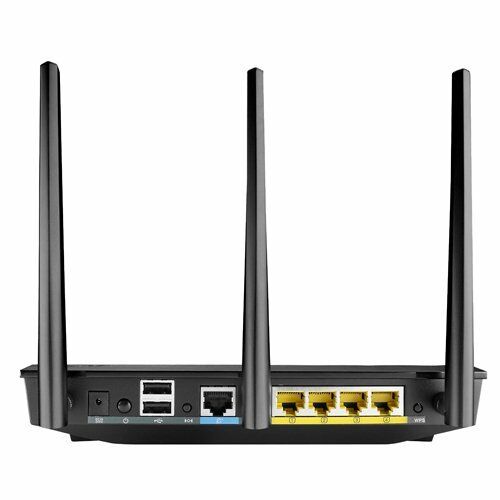 Good all rounder and respectable performer for the price point. No "Best Router" article will be complete without some of the ASUS products.
Also a dual band router like most on this list and supports the latest 802-11AC standard.
It can run a little hot but for most situations shouldn't be a problem.
Local Pricing FirstShop ~ R1800
Amazon Ratings
Star Rating
3.5 out of 5 stars
Review Count
3.1
Price
$153.00
Amazon Product Link
CNET
The Good
The Asus RT-AC66U 802.11ac Dual-Band Wireless-AC1750 Gigabit Router offers great performance on the 5GHz frequency band, and lots of features for homes and businesses.
The Bad
The Asus RT-AC66U runs rather hot, and is relatively expensive.
Bottom Line
The Asus RT-AC66U is an excellent router and is currently one of the best options among those that support the latest 802.11ac Wi-Fi standard.
Review
PC Magazine
Pros
Excellent range. Top performing router at 5 GHz N, very good in 11ac mode. Advanced features. Business-class capabilities.
Cons
Some sluggish performance in the interface. Connected clients lost Internet connectivity a few times.
Bottom Line
More technical and small business users including those wanting a true VPN server, robust IPv6, and granular control over the wireless signal will find the Asus RT-AC66U a delight.
Review