15 Fresh Tech Gadgets for 2022
Jacques du Rand 2022-02-11
---
I don't know about you, but I feel like it's been some time since we've had some great, fresh new gadgets. No, I don't mean the latest iPhone. I mean new gadgets. Am I the only one feeling wholly uninspired by what the "best gadgets for 2022" articles have to offer? Okay don't worry, I have 5 best new gadgets for existing tech, but I've also found 10 truly new gadgets that I absolutely love.
Same-Same But New TechGadgets for 2022
Mobile Phones

Is it even a new year if there isn't a new iPhone on the market?

The option to an iPhone is the Google Pixel 6 Pro - the new Pixel has a beautiful design, like the iPhone, but packs the power of Android capabilities and then some! Currently available, starting from $899.

The other big contender is the Samsung Galaxy S21 Fan Edition (S21 FE 5G) - it is the more affordable version to the Galaxy S21 smartphone. It has many of the same features, including the same processor and fast-charging ability, as well as a similar display. The big tradeoff is that it has a matte finish instead of shiny, and its rear camera system isn't quite as great; the most notable difference is that the S21 FE's telephoto lens has a 8MP sensor instead of the 64MP sensor on the S21. On the plus side, the S21 FE actually has a bigger battery.

Currently available, starting from $699.

Laptops

Apple Macbook M1 Pro - We have ports back, and we have power back. This is something to celebrate. Currently available, starting from $2,499

LG UltraGear 17G90Q - It is LG's first-ever gaming laptop. It's a 17-inch laptop that has a slim aluminium design, RGB backlit keys and a supposedly killer speaker system capable of 3D audio. Inside it packs an Intel 11th-gen Tiger Lake processor and a Nvidia GeForce RTX 3080 Max-Q graphics card. And it's 1080p display has a 300Hz refresh rate.

Expected release: Not yet available, later in 2022.

Alienware x15 R2 - Another gaming laptop option. Now the one thing that most gaming laptops don't have is "thinness". They're usually pretty clunky and heavy. The defining features of each laptop is their power and thinness. It's usually a trade-off between these two things for the best gaming experience, but it seems Alienware might pull it off. Both new laptops pack Intel's latest 12th-generation processors and Nvidia's GeForce RTX 30-series graphics, while being just 0.64- and 0.84-inches thick, respectively. (For reference, Apple's latest 16-inch MacBook Pro is 0.66-inches thick.)

Currently available, starting from $2,200.

Fitness trackers

Fitness trackers from brands like Fitbit andApple continue to be popular, but this year fitness trackers take on a new shape. A ring. The Oura Ring (yes, sounds awfully similar to that ring from LOTR), which is embedded with sensors that track metrics including body temperature. It is without a screen or any flashy lights and just speaks to your connected device and it's app. Making it more unobtrusive than some of the other devices around. It also comes in 4 colours.

Currently available, starting from $314 with monthly subscription after 6 months.

Headphones & Headsets

Audio-Technica ATH-GL3 and ATH-GDL3 - New considerations for gamers sporting extremely lightweight designs making it great for longer gaming sessions. The ATH-GL3 weighs 230 grams and the ATH-GDL3 weighs just 220 grams. The only big difference between the two headsets is that the ATH-GL3 has a closed-back design, so it's better at keeping out ambient noises (in case you play games in a noisy room), while the ATH-GDL3 has an open-back design and delivers a wider soundstage. Additionally, both have detachable boom mics, are fully compatible with the latest PlayStation and Xbox consoles, and are available in either white or black finishes.

Currently available, starting from $99

TVs

Bigger, brighter, thinner and overall just grander.

Micro LED lineup from Samsung.

The massive displays (up to 178"!) deliver incredible visual quality, colour contrast and colour accuracy upon first look. Plus, they're loaded with new usability and customization features, including Dolby Atmos premium audio experience, and Multi View, whereby you can pull content from four different sources simultaneously. These new units will seamlessly blend into your living space with an imperceivable bezel and razor-thinness.

Expected release: Later 2022, available in pre-configured 89", 101" and 110" versions.

Hisense 75" U800GR 8K ULED Roku TV - A more 'affordable' entry into the 8k TVs starting from $2,500 - currently available.

Another from Samsung, the Odyssey Ark - It's a 55-inch curved 4K monitor - which is the largest curved monitor out there - with a 16:9 aspect ratio, and it has a special stand that allows the display to be rotated and viewed either horizontally or vertically. It looks insane.

Expected release: No date provided as yet.
Truly New Tech Gadgets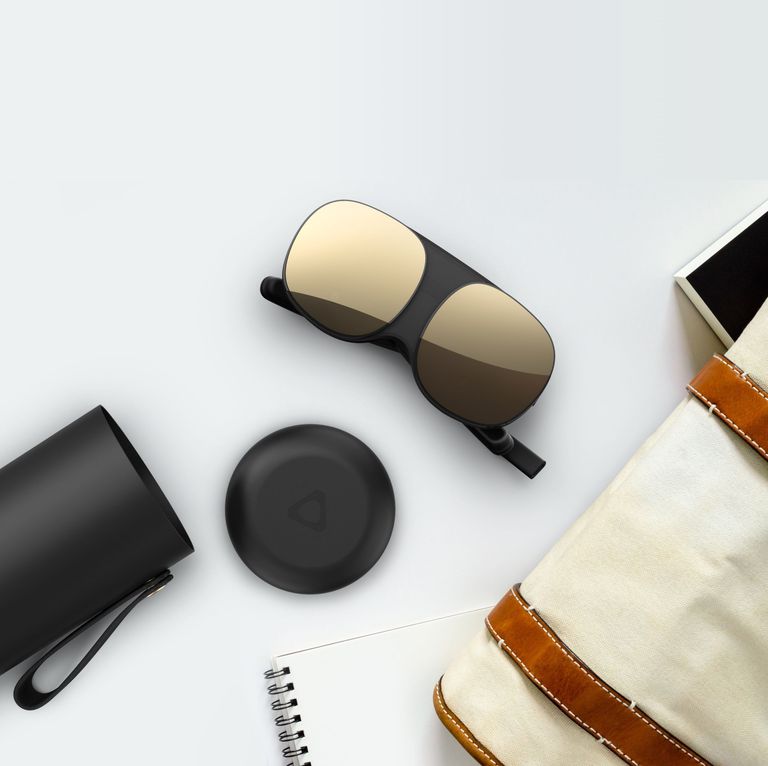 VR - headsets and better plans for roll-out a la Google, Apple and Metaverse.

Although we've been talking about this for a long time, it seems that VR is maturing to a stage where it might be more mainstream from this year.

Apple plans to unveil its version of a virtual reality headset, which will look like a pair of ski goggles and, for computing power, rely on a separate computing device that is apparently worn elsewhere on the body.

Google has also developed virtual reality products for years, and Microsoft has offered a virtual reality headset for businesses and government agencies.

The Metaverse (Facebook a.k.a Illuminati ) promised us last year that they'll be delving into a fully immersive life.

Vive Flow VR Goggles - offers an accessible and different approach to the VR world, made for non-gamers who want to get a feel for VR. The Vive goggles look like something you'd wear to snowboard. They're extremely lightweight with a lightning fast set-up that's geared towards things like watching Netflix, or meditation. It uses cameras to let you control everything with just your hands.

Currently available, starting from $499

Steam Deck The long awaited handheld gaming rig from Valve. It's main competitions are handhelds like the Nintendo Switch, but the SteamDeck delivers a much more powerful platform and promises that *most* of all the games in the Steam Store should 'just work'.
Price starting from $399

The Steam Deck even manages to impress Linus from LMG (Linus Tech Tips) !

NFTs - virtual things bought through crypto. This is an interesting development and definitely picking up in popularity. NFTs, or non-fungible tokens, are one-of-a-kind digital objects (usually virtual art) purchased with cryptocurrency. If you like quirky, you can buy custom tokens or digital replicas of real-world items you own (like custom Nikes etc) Another example is Eminem (and other investors) who invested hundreds of thousands of dollars to join a virtual yacht club. You effectively buy a digital version of yourself (in this instance an ape) which gives you access to the yacht club. Not sure this is for everyone, but it is out there, and growing.

Colorsonic - Home hair dye made easy by L'Oreal's

L'Oreal has unveiled an innovative hair colouring device called Colorsonic. It is a handheld tool designed to allow for personalised, precise mixes that can be easily dispensed and applied at home.It looks like a brush with a handle with deposit for the dye, and seems like you will be able to just brush your hair and dye it. For all those that dye their hair at home, this will be a game changer!

Expected Release Date: Early 2023

Bespoke French-Door Refrigerator

Not a brand new idea, but it has a cool-factor for sure. Customise your fridge colour by panel. The fridge comes in a 3- or 4-door style, 12 different colours and 2 different finishes. The best part is that you can choose your own unique colour combinations. It also includes a "Family Hub", that enables you to stream Samsung TV Plus, a new feature for 2022; use it with Alexa-enabled devices; and enjoy an upgraded version of the internal camera technology.

Expected Release Date: Late 2022

All-New 360 Smart Bed

Now this is one seriously smart bed that any couple will love! The Sleep Number brand's latest smart bed integrates sensors and technologies to respond to the evolving needs of the sleeper(s). As everyone's individualised comfort varies, the bed can adjust accordingly. The bed can vary the heating or cooling on each side of the bed, sense snoring and adjust the head of the bed as needed, tilt to better maintain proper spinal alignment while elevating the head or completely lower and elevate to help sleepers get in and out of bed more readily. In the future, the integrated sensors may also be capable of helping detect and monitor other health conditions.

Expected Release Date: Early 2023

Solar Roof Tiles

Brought to you by Timberline Solar and GAF Energy, the solar shingles are designed to be installed like a regular roof shingle with a nail gun! The company offers all-in-one solar solutions for roofers, so you don't have to sacrifice quality or convenience. Although this is expected to be released in the States first, hopefully this allows a great solution for future housing project builds across South Africa too.

Expected Release Date: Late 2022

Fully Autonomous Tractor

John Deere recently made an appearance in our Right to Repair article, but you can't deny this is pretty futuristic. Well, futuristic or horror movie material - you decide.

It is a fully autonomous tractor that will combine the 8R tractor with a host of new advanced technologies to make farming more "efficient". We have yet to see how this will work in practice, but if it does, wouldn't it be great to have this roll-down to lawn mowers too?!

Expected Release Date: Late 2022

The Freestyle - all-in-one projector

Samsung took the regular projector one step further, incorporating sound, mobility and picture quality into a single device. The portable device can be easily moved about, showcasing high-quality video and audio from just about anywhere (you can purchase a separate battery for an entirely wireless option). Think camping trips, holidays away, outdoor movies, funky art in your living room or a fun show in your kids' playroom. It even includes surround sound for a cinema feel. And it's pocket sized!

Expected Release Date: Currently available.

Body Scanner

At first glance it looks like just another connected scale, however it has a handle that works like an upwards rowing machine. The system is designed to monitor body composition and heart rate using a smart scale connected to a retractable handle, which together consist of sensors and electrodes for analysis. It scans your body composition more accurately and can alert you to potential anomalies. Future updates to the associated app will collect feedback on nutrition, sleep, exercise and stress management and will allow access to medical professionals within the app.

Expected Release Date: Second half of 2022

Smart Bulb

Enter a bulb as you've never seen (or thought) they could be! The Sengled Smart Health Monitoring Lights. The bulb isn't just for lighting up a room, nor is it just a bulb that can connect to a smart assistant, it is also a human vitals detection system. In essence you can monitor all your health metrics at home, without needing to wear any health tracking kit. Monitor your breathing, sleep, heart rate and movement. I love this as it brings a new dimension to potentially monitoring baby rooms or even monitoring of aged loved ones without being intrusive.

Expected Release Date: No date provided, but later 2022.

The alternative to the Smart Bulb is the Nanoleaf Lines. They offer the same capabilities as the Smart Bulb, but in pretty designs. They can change colour and dimness and can also react to sound.

Expected Release Date: Currently available, starting from $304.

MyBroadband recently did an excellent article on Light Bulb Efficiency
What are some of the cool new tech items you'll be investing in this year, or wish was available?
Let us know!